Montana calls porn public health crisis, becoming 13th state to pass resolution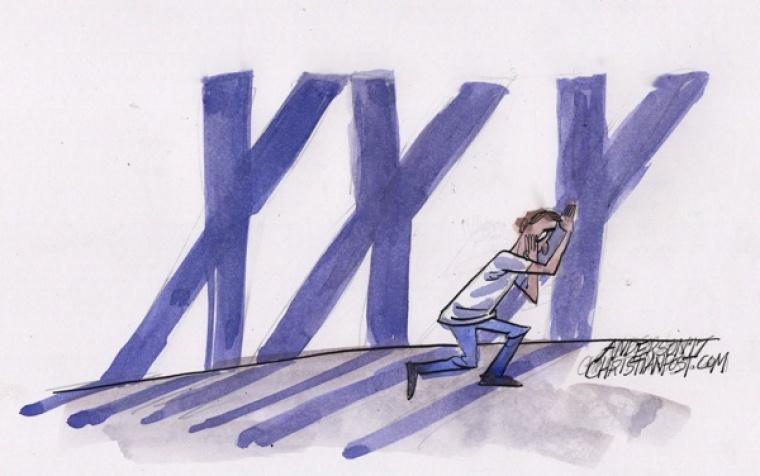 The Montana legislature has resolved that pornography constitutes a public health crisis, becoming the latest in a handful of states that have acknowledged its harmful effects on society.
Lawmakers in the state House of representatives in Helena passed the resolution Wednesday.
The Montana resolution notes that porn contributes to the hypersexualization of teens and prepubescent children, that what was once known as "hard core" content is now considered mainstream, and that early exposure is leading to low self-esteem and body image disorders in young people. It also explains that porn treats women as objects and products for consumers' use, and that girls are taught to be used and boys taught to be the users.
"BE IT FURTHER RESOLVED that the Legislature calls upon Montana district attorneys to vigorously enforce state obscenity laws and calls upon Congress to address the crisis problem of children accessing pornography on the Internet," the text of the resolution concludes.
Dawn Hawkins, executive director of the National Center on Sexual Exploitation, told LifeSiteNews, "Similar to tobacco in the 1950s, research and science have caught up with the harmful impacts of a pervasive industry. That is why the National Center on Sexual Exploitation authored the model resolution that formally recognizes the impacts of pornography which is being passed around the country. 
"Modern pornography — with its limitless quantity, speed, and violent or degrading themes — is a jarring new variable in human evolution. It's not surprising that such a variable would have negative effects on brains and bodies built for person-to-person sexual contact."
According to the Centers for Disease Control, porn can be connected to other public health issues, including sexual violence and occupational HIV transmission.
To date, Utah, South Dakota, Kansas, Arkansas, Tennessee, Louisiana, Idaho, Florida, Kentucky, Pennsylvania and Virginia have formally recognized the ill public health impacts of porn.
Texas and Arizona are also currently considering similar resolutions.
The push to recognize and reframe porn as a public health crisis has been gaining steam in recent years as record numbers of Americans appear to have no moral qualms with porn.
Research from Gallup in June showed that 43 percent of respondents to the group's annual Values and Beliefs survey said porn was "morally acceptable," a seven-point increase since 2011 when questions of that nature were first asked.
Among 16 behaviors or practices Gallup has measured in that span of time, moral acceptability of pornography increased the most.
The data showed that for the first time, a majority of Democrats, 53 percent, said pornography is morally acceptable, an 11-point increase from 2017. Since 2011 the moral acceptability of porn has risen among Democrats by 21 points.
Gallup also explained that another possibility for the uptick might be due to the heightened public attention surrounding porn star Stormy Daniels and President Donald Trump.