Porn 'Morally Acceptable' Among Record Number of Americans, Especially Democrats: Gallup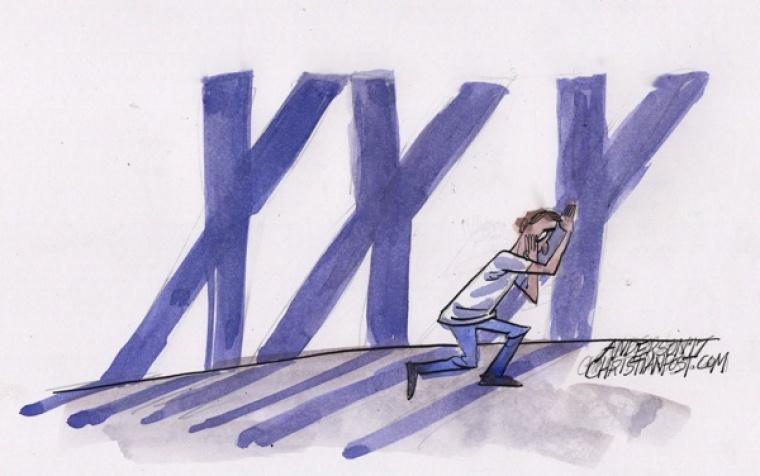 A growing number of Americans think pornography is "morally acceptable," with the highest percentage ever recorded saying so in a recent survey about values and beliefs.
In research that was published by Gallup Tuesday, 43 percent of respondents said they believed porn was morally acceptable, a seven point increase from 2011 when questions of that nature were first asked.
The data comes from the polling group's annual Values and Beliefs survey, which was conducted in early May; a random sample of 1,024 adults from all 50 states and the District of Columbia were interviewed by telephone about a variety of moral questions. Since Gallup started fielding these inquiries in 2011, their survey has found ample evidence that Americans are becoming more liberal and permissive regarding morality.
"From 2011 onward, notable shifts in opinion are apparent for actions such as doctor-assisted suicide, gay/lesbian relations, sex between unmarried people and having a baby out of wedlock," Gallup's Andrew Dugan reported.
"But in light of this year's seven-point shift, perceptions that pornography is morally acceptable have increased more than any of the 16 other behaviors or practices Gallup has measured over the time span of 2011-2018."
Gail Dines, a radical feminist scholar who has written extensively about the harms of pornography, was disgusted, commenting on her Facebook page Tuesday: "Are we looking at backlash to #MeToo or/and the power of the porn industry's well oiled PR machine? Either way, indicative that filmed rape of women seen as 'morally acceptable' in this morally bankrupt patriarchy."
The data also showed that for the first time, a majority of Democrats, 53 percent, said pornography is morally acceptable, an 11 point increase from last year. Since 2011 the moral acceptability of porn has risen among Democrats by 21 points.
For Republicans the results have remained virtually unchanged from last year but acceptance has grown slowly among them in the past several years.
"The 27% of Republicans who regard pornography as morally acceptable is generally stable this year compared with last year's 25%. However, Republicans have become somewhat more accepting of pornography since 2011, with the percentage 'morally acceptable' rising by 11 points," according to the report.
Catholic League president Bill Donahue highlighted the Democratic embrace of porn, particularly among young, faithless men, connecting it with other social issues.
"Young single Democrat males with no religion are the problem," he wrote on his group's website Wednesday.
"As previous studies have shown, this is the same population that champions a woman's right to abortion. Why should we be surprised to learn that morally vacuous young males are the most likely to be sexually reckless? They always have been. The difference now is there are so many more of them, the ultimate losers being women."
"As for the political element, the Democratic Party has been hostile to religion, supportive of abortion rights, and embracing of sexual deviance for almost a half century."
Why such a substantial shift took place within the past year remains unclear, the researchers explained, suggesting that it could be an outlier and that the numbers might decrease next year.
Gallup also offered that another possibility for the uptick may be the increased public attention due to porn star Stormy Daniels and President Donald Trump.
"The cause of the single-year shift on this item, though, is less clear. It may represent something of an outlier, in which case acceptance of pornography would be expected to decrease next year, even if it remains above the 2017 level. Or the shift, though principally driven by a structural trend, may been have been exacerbated by political factors, such as the public battle between Stormy Daniels and the president," Dugan wrote.