Morgan Freeman, Jack Huston to Star in 'Ben-Hur,' Remake of Biblical Classic
Morgan Freeman, Jack Huston to Star in 'Ben-Hur,' Remake of Biblical Classic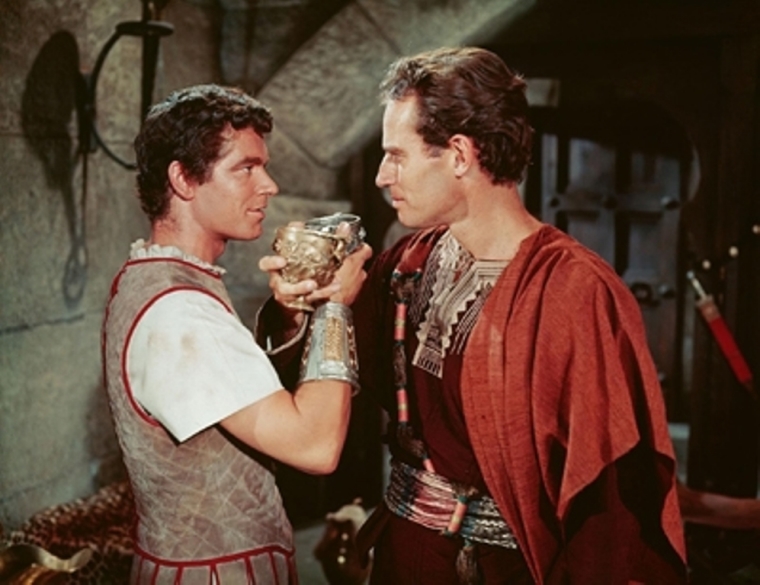 One of the most successful Christian-themed films in American cinematic history will soon be remade for a 21st century audience.
MGM and Paramount have announced plans to remake the classic "Ben-Hur," having recently casted its lead role and other characters.
Jack Huston, the British actor who had a recurring role on the HBO series "Boardwalk Empire," is slated to play the lead part, reported the BBC.
"Huston's recent work includes roles in 'American Hustle' and playing novelist Jack Kerouac in 'Kill Your Darlings,'" noted BBC.
"He also starred on the West End stage last year in an adaptation of the Patricia Highsmith novel, Strangers on a Train."
Also said to be on board for the production will be Morgan Freeman, who will play one of the supporting roles, and John Ridley, an Academy Award-winning scriptwriter.
Based off of the 19th century novel, Ben Hur: A Tale of the Christ by American Civil War General Lew Wallace, theatrical versions of the book have been released before.
Silent adaptations of the novel were released to movie theatres in 1907 and 1925 with different casts and varied runtimes.
The most notable film adaptation of the story came in 1959 and starred Charlton Heston as Judah Ben-Hur and Stephen Boyd as his Roman friend-turned-enemy Messala.
The story follows a Jewish prince named Judah Ben-Hur and his quest for revenge after his Roman friend, Messala, betrays him, sending Ben-Hur into slavery while imprisoning his mother and sister.
Set in the first century AD, the story has as a backdrop the life of Jesus Christ, including a couple instances where Ben-Hur and the Messiah meet.
Directed by William Wyler and made with an estimated budget of $15.9 million, the epic film garnered an unprecedented 11 Oscar wins and $70 million at the box office.
Wins included best picture, best director (Wyler), best actor (Heston), best special effects, best music and best costume design.