Morgan Freeman Still Agnostic but Approves of Christian-Themed 'Ben-Hur' Film's Message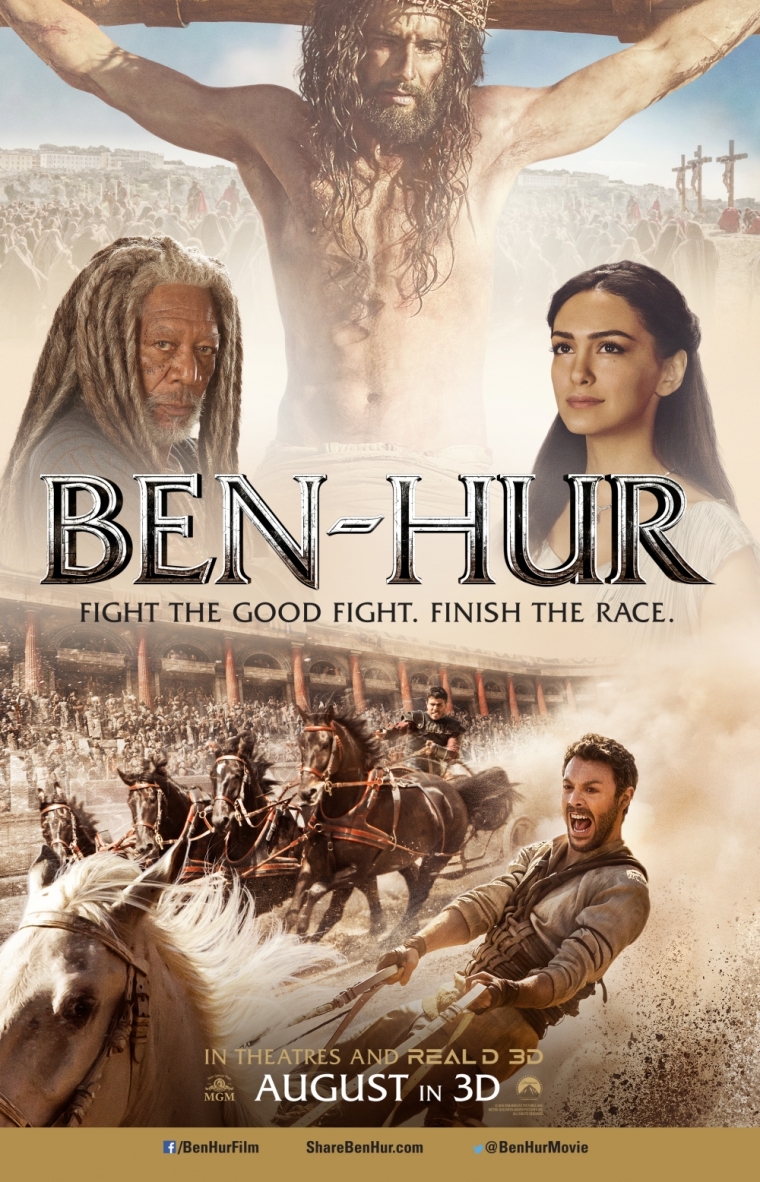 Oscar-winning actor Morgan Freeman said that he remains an agnostic ahead of this week's release of his next film, faith-infused "Ben Hur," but said nonetheless that the movie offers virtues such as redemption, tolerance and love that inform humankind.
Freeman admitted in an interview with AFP in Los Angeles that he is still an agnostic, but remains deeply interested in religion. Beside owning a library of religious texts at home, including the Quran and several Bibles, Freeman has also taken part in several documentary series about faith, including National Geographic's recent "The Story of God" project.
The 79-year-old actor, who famously played the role of God in the 2003 comedy "Bruce Almighty," is set to play a Nubian sheik in the upcoming "Ben-Hur" remake, which tells the story of Judah Ben-Hur (Jack Huston), a Roman prince falsely accused of treason, who is exiled and becomes a slave, before encountering Jesus Christ and being changed by his example.
Freeman said that the film portrays virtues that are central to the human experience.
"There's a lot of good stuff in this story that kind of informs us as humans – the idea of redemption, of tolerance, forgiveness, love. All of that makes us want to be better people," he explained.
When asked about the troubled election year in America, along with the racial tensions that have gripped the country, Freeman insisted that Americans should always have hope.
"We are always going to pull through. Eventually, we are always going to realize we really are, as a people, on God's side," he said.
In March, Freeman reflected on his journey searching for God in "The Story of God," and said that visitng Pastor Joel Osteen's Lakewood Church in Houston, Texas, left a positive impression on him.
"In a Houston megachurch I connected somewhat," he said at the time. "Encouraged to think positive. You don't just get some things just like that! You have to go do it to get it. God's plan for us is to succeed."
"Ben-Hur" executive producers Mark Burnett and Roma Downey have said that the message of "love and forgiveness and reconciliation" is needed now more than ever in America, given the numerous terror attacks and shooting incidents this past year.
"At our production company, Lightworkers Media, we have a mantra that 'It's better to light one candle than curse the darkness.' It's something that we have been committed to doing in the content that we create. That there would be at the heart of it, hope and mercy and I think that this film at this time hopefully can offer some type of balm for the hurting world that we live in," Downey told The Christian Post back in June.
She added that the best the producers can hope for is that the film, which is set to open Friday, August 19 in the U.S., "will touch and open hearts."