Mormon Women Seeking Priesthood Demonstrate at Temple Square
Hundreds of Mormon women demanding the ordination of females into the lay priesthood entered through the gates of Temple Square in Salt Lake City, Utah, Saturday to unsuccessfully seek admittance to a male-only session of the group's spring conference.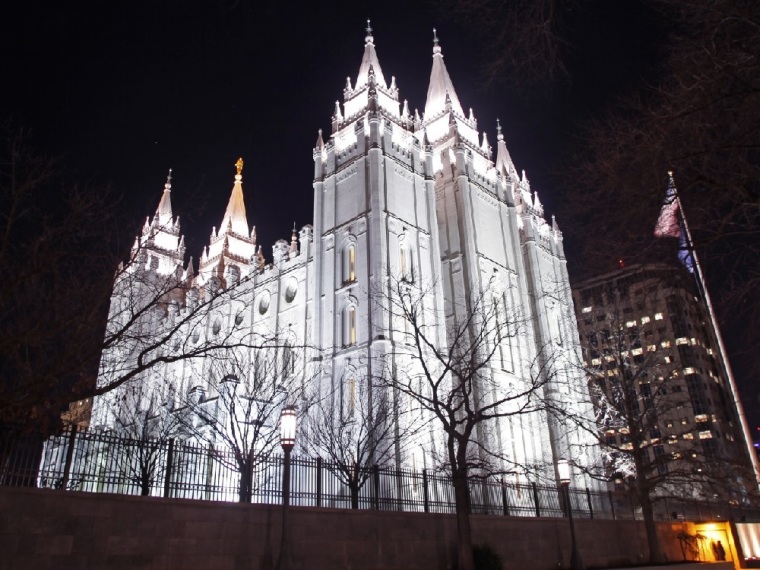 Members of the Ordain Women group, all adorned in purple and along with their men supporters, walked in a hailstorm from a park to the four-block campus that is the global home of the Church of Jesus Christ of Latter-day Saints, according to Reuters.
This was their second consecutive attempt at gaining admittance to the semi-annual meeting.
"This time it was more painful," high school student Emma Tueller said. "I love this church and I think my personal gifts and my personal talents could be much better utilized if I had the priesthood," she added, fighting back tears.
The LDS Church had said in a statement that "activist events like this detract from the sacred environment of Temple Square and the spirit of harmony sought at General Conference. Please reconsider."
Ordain Women describes itself as "a space for Mormon women to articulate issues of gender inequality" with the goal of publicly calling "attention to the need for the ordination of Mormon women to the priesthood."
"Despite polite and respectful requests from church leaders not to make Temple Square a place of protest, a mixed group of men and women ignored that request and staged a demonstration outside the Tabernacle on General Conference weekend, refusing to accept ushers' directions and refusing to leave when asked," LDS spokesman Cody Craynor told KSL.com Saturday.
"While not all the protesters were members of the church, such divisive actions are not the kind of behavior that is expected from Latter-day Saints and will be as disappointing to our members as it is to church leaders," Craynor said.
Ordain Women founder Kate Kelly was quoted as telling the supporters, "I have no right to remain silent because I love this church."
Her group raised more than $11,000 to meet the costs for women to travel from New Zealand, Mexico City and Germany and across the United States.
"We're people on the inside. We are investing in an institution ... not critiquing it to tear it down," Kelly told Reuters.
"We feel like ordination is the only thing that will bring us to full equality with our brethren in the church," Kelly, who is also an international civil rights attorney in Washington, D.C., had earlier told Deseret News. "We sincerely desire and hope that we will be ordained."
When Ordain Women members attempted to attend the previous male-only meeting, the LDS didn't oblige but later asked a woman to pray at conference and the priesthood meeting was broadcast live on cable television and the Internet.
According to Ordain Women's website, "The fundamental tenets of Mormonism support gender equality."
"God is male and female, father and mother, and all of us can progress to be like them someday. Priesthood, we are taught, is essential to this process. Ordain Women believes women must be ordained in order for our faith to reflect the equity and expansiveness of these teachings," it reads.
However, only about 8 percent of women from the LDS support the ordination of women to the priesthood, showed a 2011 survey by the Pew Research Center's Forum on Religion and Public Life.