Most Millennials Against Removing Kids From Parents Who Oppose Gender Transition but Many Unsure: Poll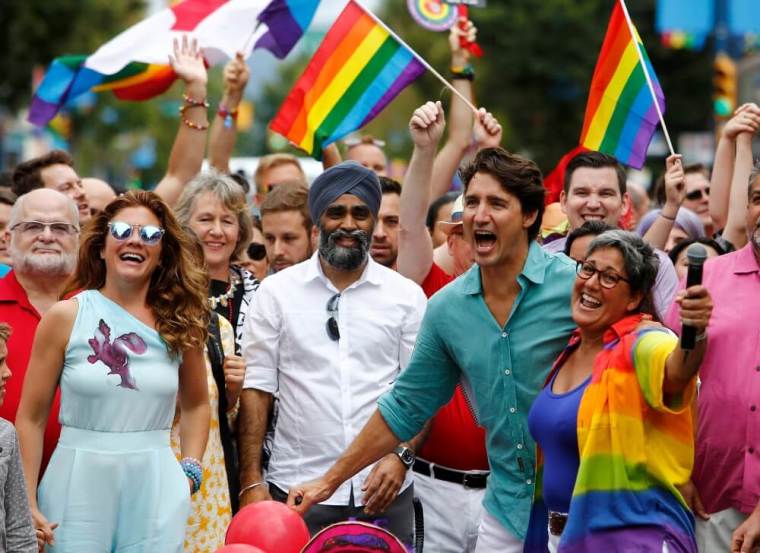 A survey measuring the views of millennials found conflicting opinions on whether the government should be allowed to seize children from families that refuse to accept their child's chosen "gender identity." 
Polling company Whatsgoodly conducted a poll following newly passed legislation in Ontario, Canada, asking "should the government remove children from homes where the parents refuse to provide resources for gender transition?"
The online results, based on 1,617 votes as of Wednesday morning, with a margin of error at plus or minus two percentage points at the 95 percent confidence level, found that a little over half, or 56 percent of respondents, would say "no" to the question.
As many as 26 percent said that they were "unsure," however, and 17 percent said "yes," the government should remove children from such homes.
The Supporting Children, Youth and Families Act of 2017, or Bill 89, was approved by a vote of 63 to 23 earlier this month in Ontario.
It states that child protection, foster, adoption service providers, and judges must take into account and respect a child's "race, ancestry, place of origin, color, ethnic origin, citizenship, family diversity, disability, creed, sex, sexual orientation, gender identity and gender expression."
Minister of Child and Family Services Michael Coteau, who introduced the bill, said that parents refusing to recognize their child's gender identity is a form of "child abuse."
"If it's abuse, and if it's within the definition, a child can be removed from that environment and placed into protection where the abuse stops," Coteau argued.
Conservatives blasted Ontario's move, however. Jack Fonseca, senior political strategist for Campaign Life Coalition, stated that Bill 89 ushers in "an era of totalitarian power by the state, such as never witnessed before in Canada's history."
"Make no mistake, Bill 89 is a grave threat to Christians and all people of faith who have children, or who hope to grow their family through adoption," Fonseca argued.
U.S. evangelist the Rev. Franklin Graham warned that such laws could come to America as well.
"Can you imagine having the government take your children away from you if the children decided they felt like switching their gender identity and you disagreed? This law is not supported by science, Scripture, logic, research, experience, or common sense. This is totalitarian and oppressive!" Graham wrote in a Facebook post on Friday.
"I hope Bible-believing churches and Christians across Canada will stand against this wicked law that has been pushed by progressives and the LGBT community. This is another example of why who we vote for on the local, provincial, and national levels is so important! And the U.S. had better be on guard against laws like this being pushed right here in our own backyard," he added.