Mother Outraged After 12-Y-O Daughter Is 'Brought to Tears' by Explicit Sex Ed Class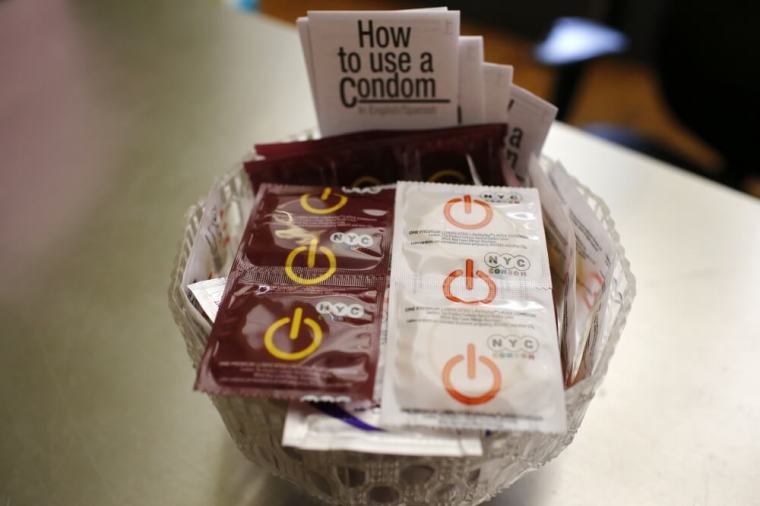 The mother of a 12-year-old student says her daughter was left in tears after she attended a graphic sex education class at her Oklahoma middle school.
"I was appalled at what someone in our school system had deemed appropriate to talk to my 12-year-old child about. In a room where boys and girls are combined. With male instructors (or female, depending on the time of day, I guess) who are not teachers (or nurses) in our school system," Mandy Callihan said about the sex education lessons being taught at Jay Middle School in Jay, Oklahoma, in a Facebook post last week that has since been removed as of Wednesday morning.
"They most certainly did not say, 'Hey moms and dads we're gonna be teaching your very young sons and daughters about masturbating by themselves (and mutual masturbation with partners), spend some time talking about oral sex, and anal sex,'" she added.
The sex ed lessons, which have since been canceled, reportedly listed mutual masturbation, oral, vaginal and anal sex as the "four types" of sex.
Callihan said that male teachers talked about oral sex on females with male students, was another example of the lessons going too far.
She asked the school district to explain why it was teaching such material to children.
"The teacher said it was board approved. The school counselor said it was board approved. The school nurse said it was board approved. The principal said 'he approved it and there was nothing wrong with it,'" Callihan said.
The mother noted that the school district claimed it sent out a pamphlet with information, but she said that she never saw it.
"Signatures for permission were not required, but you could opt out (depending on who you talk too, because we got different answers on the permission part)," Callihan added.
The parent told The Blaze that she and her husband spoke with Superintendent Kenneth Bridges, who told them that the sex education class in question has been pulled while it is being investigated.
"Even more, we were told that while the program was discontinued this school year, it 'must continue to be taught in the coming years, as per state requirements.' We were also told that 'separating genders will no longer take place due to transgender laws,'" she added.
The Christian Post reached out to Bridges for comment and will update this article with any response we receieve.
Bridges, however, laid out several points in response to the controversy in an article for News On 6, where he said the curriculum was developed by the Connection Institute, a division of LifeChoices Health Network.
"It is being (and has been) used by at least five other school districts in our area including Grove Public Schools for five years," he said. "It was presented in our school by the Lighthouse Pregnancy Center (Jay, Oklahoma) starting last year."
"The Jay Board of Education approved this program last year (Sept. 13, 2016,) on a 5-0 vote as well as its presentation by Lighthouse Pregnancy Institute," Bridges continued.
"I was not here last year; this is my first year back in Oklahoma after being out of state for several years."
He added: "I had no knowledge of this program until Thursday, Oct. 12, 2017, and had my middle school principal discontinue the program on Friday, Oct. 13, 2017."
Prominent conservatives, such as the Rev. Franklin Graham, have spoken out on the story, using it as an example to show how "dangerous" public schools have become.
"This is all part of an agenda to pervert the minds and steal the innocence of children — it's wrong, and it's evil. Parents, be on guard. Get informed about what the schools are teaching your children," Graham wrote on Facebook Tuesday.
"Get involved and let the school and the school board know this isn't going to happen on your watch. I urge Christians across the country to run for your local and state school boards where you can help put a stop to initiatives like this."
Earlier this month a Georgia mother also expressed shock after finding out that her 12-year-old daughter was asked in a school quiz to identify her "sexual identity."
Fox News reported that the quiz asked students to pick from 10 "sexual identity" options, which included gay, lesbian, and transgender. The pupils were also asked to identify and differentiate between various sexual orientations and identities.
"Why are they teaching that in school?" Ocatvia Parks asked.
"What does that have to do with life?"