Mother of 4 Seeks Sanctuary in Conn. Church From ICE, 9-Y-O Daughter Pleads With Trump
Mother of 4 Seeks Sanctuary in Conn. Church From ICE, 9-Y-O Daughter Pleads With Trump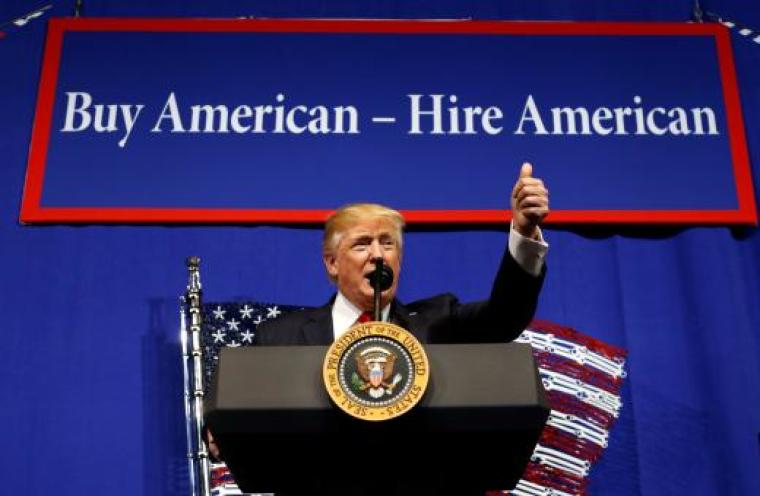 A Guatemalan mother of four who has lived in the United States for 24 years is seeking refuge in a Pentecostal Church in New Haven, Connecticut as the Trump administration continues to deport undocumented immigrants.
Nury Chavarria, 43, who first came to America in 1993 when she was 19 years was supposed to board a plane to be deported back to Guatemala Thursday evening. But she sought sanctuary in Iglesia De Dios Pentecostal Church, refusing to leave her children, all of whom are U.S. citizens and two of whom are in college, according to ABC News Friday.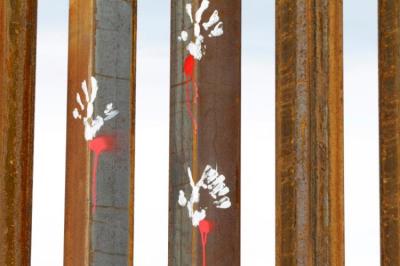 Her youngest child, Hayley, 9, is pleading with President Trump to reverse course.
"She's not a criminal. She has a positive attitude about everything. I want her to stay because I love her so much. My message to President Trump is: don't separate my family," Hayley Chavarria told reporters outside the church Thursday.
Nury Chavarria maintains that she has never misrepresented her immigration status and has for years checked in with Immigration and Customs Enforcement regularly. Her lawyers say that she has no criminal record and has paid taxes ever since she obtained a work permit.
Nevertheless, earlier this year ICE fitted her with an ankle monitor to track her movements ahead of her deportation, she explained.
One of her attorneys, Sidd Sinha, said that his law firm will continue representing Chavarria regarding her petition to remain in the U.S. and for any applications should they become available. But in light of her decision for enter sanctuary, Chavarria is retaining new counsel.
Connecticut governor Dan Malloy met with Chavarria and is advocating that she be allowed to remain in the U.S with her family.
Meanwhile, the federal government insists that she is in violation of the law and must go back to Guatemala.
"Nury Chavarria was allowed to voluntarily depart by a federal immigration judge in 1998, and failed to comply, rendering her subject to final order of removal in 1999," an ICE spokesperson said in a statement Friday.
"In 2010, the agency deferred her removal for one year on humanitarian grounds. As a current exercise of discretion and after an exhaustive review of her case, the agency had allowed her to remain free from custody while finalizing her timely departure plans."
"Since she did not depart as instructed, she is currently an ICE fugitive," the spokesperson added.
The historic concept known as "sanctuary" where people have taken refuge inside a church building does not have any legal standing in U.S. law. ICE could enter the church and arrest Chavarria but such a move would bring unwelcome publicity. And agents are routinely advised to avoid conducting operations at "sensitive locations" like schools, hospitals and houses of worship.
But even some clergy in the region have in recent months argued against housing unauthorized immigrants in churches.
Doing so "creates a false hope to tell individuals living in fear that we can protect them from law enforcement actions," said Catholic Bishop Peter Libasci, as The Christian Post reported in April.
"Instead, immigration law imposes criminal penalties and fines on anyone who conceals, harbors, or shields from detection, in any place, an alien who has come to, entered, or remains in the United States in violation of the law," he said.
Elsewhere Trump's policies have been firmly condemned.
Last week, Bishop Mark Seitz of the Catholic diocese of El Paso, Texas sent out a 16-page letter that did not mention Trump by name but still denounced the "harsh political rhetoric" and the administration's immigration policy. The letter asked that the ICE agents abide by the sensitivity policy and not enforce immigration law in places like churches.