Muslim American: I Am at War With Anyone Who Supports Islamic State
Muslim Reformist Speaks Out Against Radical Islamic Movements, Islamic State and US National Security
Millions of Muslims around the world are insisting that Islamic State extremists don't speak for Islam, including American Muslim activist Dr. Zuhdi Jasser, president of the American Islamic Forum for Democracy.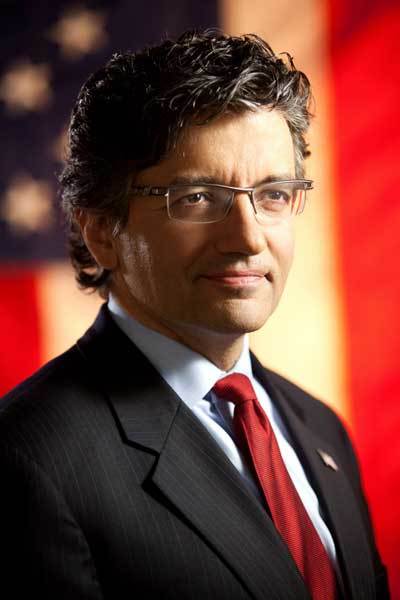 "As an American, I am at war with anyone who swears allegiance to Islamic State. They are at war with us and with our way of life and we must be at war with them until they are permanently destroyed," said Jasser, author of A Battle for the Soul of Islam: An American Muslim Patriot's Fight to Save His Faith, to The Christian Post this week.
Jasser, who is a medical doctor and also served in the U.S. Navy, has been campaigning against radical Islam since the early 2000s after the 9/11 attacks on the United States. He says that the emergence of Islamic State has been a wake up call for many Americans and believes Muslim reformists are the greatest asset in the battle for freedom and national security in the United States.
He says that all Muslims have a responsibility to reject governments and ideas that support radical Islamism as well as the groups that align with those values including Hamas and the Muslim Brotherhood. All Americans need to be aware and understand that their influence reaches the United States, he warned.
"As long as we do not have a filter against the ideology of Islamism for those within or advising government, Muslim Brotherhood allies and operatives will continue to dominate American policy makers. They are backed by a long history of organized Islam in America and their benefactors around the world," Jasser stressed.
He also noted that persecution of religious minorities in the Middle East didn't begin with the Islamic State, but IS has magnified the violence against minorities for the world to see. The population of Christians dwindling in nations like Iraq occurred long before the evolution of IS, he pointed out.
"It's (persecution of religious minorities) engrained in the supremacist Islamism of Iranian Khomeinists, Saudi Wahhabis and the Egyptian Muslim Brotherhood," Jasser explains. "Islamic State makes it clear that its goal is to cleanse Syria and Iraq of Christians. Its ideology is a natural by-product of Wahhabism from Saudi Arabia. In the kingdom, Christians are not allowed to build churches, worship in public or carry Bibles. What Islamic State does openly, Saudi Arabia does covertly."
It's a pattern that can be seen throughout history with other minority groups such as the Jews who've been driven out of almost every Arab nation.
Besides Jasser, other Muslim groups have also spoken out against Islamic State and extremism, including the Muslim Council of Britain and Muslim communities in Germany, France and Indonesia. And organizations like U.K.-based Quilliam Foundation, which recently launched a new counter-terrorism video as part of its #NotAnotherBrother campaign on social media this week.
Also U.K.-based grassroots organizations such as the Conscious Muslim Club continue to challenge the status quo with open talks that address difficult questions, "and challenge the stereotypes of what a Muslim is often portrayed to be, with gentleness and compassion and with an understanding that we are all in a state of returning to the Almighty," says its founder, Khatija Sacranie.
"The vast majority of Muslims view the Islamic State with as much concern and even fear as non-Muslims do. We are not immune to the terrors of what is happening and in fact are as much a victim to it as anyone else. We are also nervous and concerned about it's ability to recruit amongst our own and how this will affect our children," Sacranie told CP in an earlier interview.
Other young British Muslims also took a stand against the Islamic State in 2014 by launching a social media campaign called #NotInMyName to let the world know that hate and violence do not represent their religion. Muslim activist and author Ayaan Hirsi Ali is also known worldwide for her crusade on behalf of women's rights in Muslim regions, and is highly outspoken about the Arab world's high rate of abuse against women and children.
According to Norwegian-based NGO Global Network for Rights and Development, the United Arab Emirates is the only country out of 48 Muslim-majority countries with a basic level of human rights. International NGO's such as Amnesty International often report on the lack of human rights in Islamic countries, especially when it comes to women's rights, religious freedom, free speech and political opinion.