Muslim Family: 'God Bless' the Stranger Who Paid for Our Christmas Dinner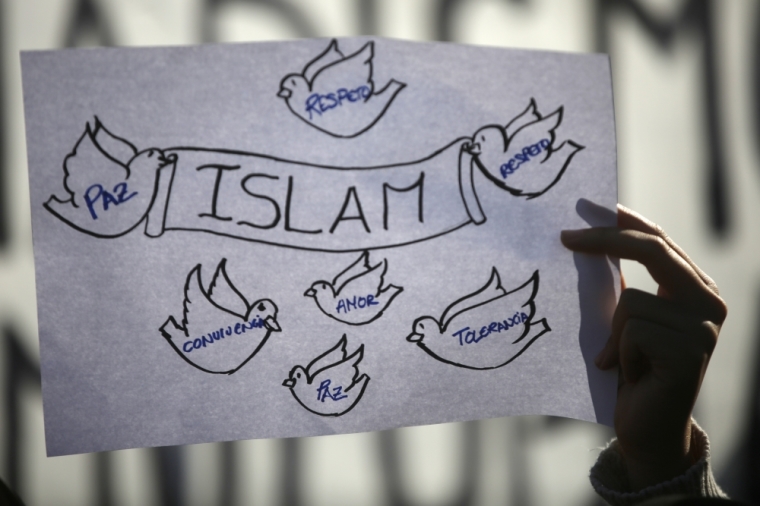 A Muslim family experienced the spirit of Christmas after having their bill paid for by strangers at a restaurant in Augusta, Georgia, on Christmas Day.
Eslam Mohamed shared in a Facebook post that has since gone viral that he had been dining at an Olive Garden with his 11 family members and when the bill arrived, he noticed that his balance had been paid and a message had been written on the check.
"Paid, Merry Christmas. Beautiful family," the message read.
Mohamed later commented about his experience on social media, admitting that he has been fearful about expressing his faith in public, following comments made by 2016 presidential hopeful Donald Trump regarding Muslim immigrants.
"I can't express how this act touched our hearts," Mohamed wrote on Facebook. "Among all the bad things happening to Muslims and the hate speech that the presidential candidate has made lately, there is still light in the dark, there is still hope in the frustration. All I can say to who did that: Merry Christmas to you, too, and God bless such a beautiful heart you have."
Some Muslim Americans have expressed concerns after Trump suggested the U.S. temporarily bar Muslims from enter the country.
Trump made his comments after Islamic extremists carried out a terror attack at a work Christmas party in San Bernardino, California, killing 14.
"Until we are able to determine and understand this problem and the dangerous threat it poses, our country cannot be the victims of horrendous attacks by people that believe only in Jihad, and have no sense of reason or respect for human life," Trump said in a statement following the attack.
Trump has also suggested that Muslim Americans start wearing identification badges to identify their religion, with his comments prompting comparisons to the Jewish people being forced to wear identification badges in World War II Nazi Germany.
Twenty-two-year-old Marwa Balkar of Corona, California, subsequently invited Trump to experience her "peaceful" Islam in a now-viral Facebook post.
Balker wrote in a Facebook post last month that her Islam has taught her that "killing one innocent life is equivalent to killing humanity.
"You can come with me on my cancer awareness walks at the local middle school, or you can follow me to work where it's my job to create happiness. You can also see how my local mosque makes PB&J sandwiches for the homeless and hosts interfaith dinners where everyone is welcome," Balkar added.
"Maybe then you'll see that me being Muslim doesn't make me any less American than you are. Maybe if you walk in my footsteps, you can see that I am not any less human than you are."