Muslim Lawmaker Defends Posting Cartoon of Prophet Mohammed and Jesus on Twitter
A British Muslim lawmaker has defended posting a picture of Jesus and Mohammed on his Twitter account after becoming the subject of death threats and a petition by conservative Muslims to have him removed from his Parliamentary seat.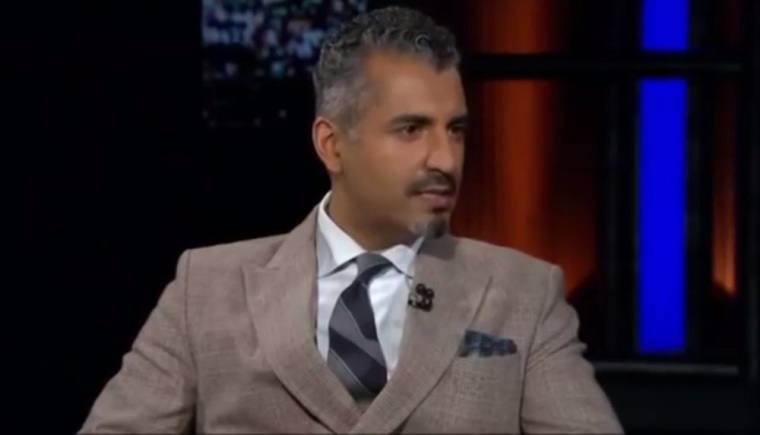 On Jan. 12, Liberal Democrat Maajid Nawaz posted a cartoon of Jesus and Mohammed greeting one another with the caption "This is not offensive and I'm sure God is greater than to feel threatened by it" on his Twitter account.
Because any type of visual depiction of the Prophet Mohammed is generally forbidden under Islam, Nawaz immediately drew the ire of many conservative British Muslims, who started a petition to have him removed.
"This is not about freedom of speech, this is about the behavior of a parliamentary candidate," Mohammed Shafiq, of the Ramadan Foundation, who backed a petition to remove Nawaz, said this week. "That's why 60 Muslim organizations and individuals wrote to the leader of the Liberal Democrats Nick Clegg, that's why a number of us will be meeting the leadership tomorrow."
In an op-ed in The Guardian, Nawaz defended his actions, saying that he wanted to push back against "the populist sentiment in Britain that derides Muslims who seek special treatment for their sensibilities."
"I tweeted the bland image and stated that, as a Muslim, I did not feel threatened by it. My God is greater than that," wrote Nazaz.
The Member of Parliament said that he only intended to speak for himself and not on behalf of Islam.
"My intention was to carve out a space to be heard without constantly fearing the blasphemy charge, on pain of death," he continued, listing individuals who had inspired his actions as Salmaan Taseer, the governor of Punjab who was assassinated for suggesting that Pakistan reconsider its blasphemy laws, as well as Muhammed Asghar, who was sentenced to death for "blasphemy" in Pakistan, and Malala Yusafzai, who was shot in the head for advocating for female education.
Nazaz said that at the core, his actions were motivated by freedom.
"What matters is this simple truth: I am free not to be offended by a cartoon I did not draw. If my prospective constituents do not like me not being offended, they are free not to vote for me," he wrote. "Other Muslims are free to be offended, and the rest of the country is free to ignore them. I will choose my policies based on my conscience. As such, I will continue to defend my prophet from those on the far right and Muslim extremes who present only a rigid, angry and irrational interpretation of my faith."
Earlier this week, the tensions between Nazaz and Shafiq eased as they released a joint statement affirming their belief that "images of the spiritual leaders of all religions should be deemed to be respectful."
"We also respect the freedom of every member of the Liberal Democrats on either side of this debate who feels offended by tone or language to make representations to the Liberal Democrats as is their democratic right," it said.
Nick Clegg, who leads the Lib Dems, said that despite others' frustrations, he has no intention of asking Nazaz to step down and condemned individuals who had threatened the politician.
"We simply cannot tolerate anyone in a free country - where we have to protect free speech, even if that free speech might cause offence to others - being subject to death threats and them and their family being put under extraordinary pressure to recant what they said," Clegg said on Thursday.