Muslim Who Brutally Murdered Coptic Christian Priest in Cairo Streets Sentenced to Death by Hanging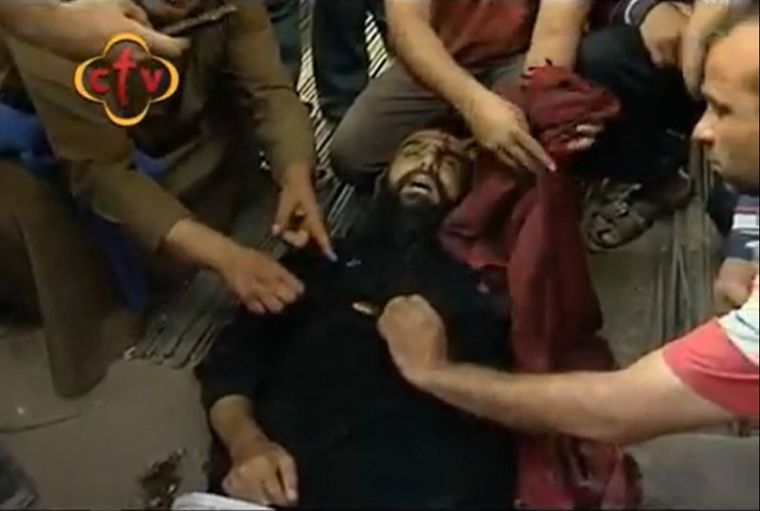 A Muslim radical who brutally murdered a Coptic Christian priest on the streets of Cairo in Egypt last year was sentenced to death by hanging on Monday by the Cairo Criminal Court.
According to Gulf News, Egypt's top Islamic official, the Grand Mufti, approved the sentence for Ahmad Saeed, the militant who in October 2017 fatally stabbed Samaan Shehata with a long knife, leaving him to bleed to death. 
Saeed injured another Coptic clergyman who was with Shehata in the same incident, but he survived.
Saeed's verdict can be appealed, however, as reported by The Associated Press.
The murder of Shehata in Cairo's northeastern suburb of El–Marg was captured on video and posted online, which also showed citizens attempting to aid the wounded priest, but it was too late.
Christian leaders strongly condemned the killing.
Bishop Anba Angaelos of the Coptic Orthodox Church in the U.K. said at the time, "This incident makes us once again ask so many questions. Why should a priest not be able to walk safely down a street, especially a suburban street in Cairo? Why should he be chased by a man brandishing a deadly weapon and have no one run to his aid; in actual fact, everyone was running away."
Angaelos admitted that the killing provoked anger in him.
"I would be just as angry if this was any other person being dealt with in this way, in any other part of Egypt or indeed any other part of the world. Yet he is a Christian, a Coptic Christian, and a Coptic priest, which makes it all the more close and all the more painful," the bishop said.
"I am sure that I am not alone in my anger, but that it is shared by every law-abiding person of any belief and indeed of none, who has witnessed this vicious and inhumane attack." 
Believers have been demanding justice and better protection from the government, with church shootings and bombings taking hundreds of Christian lives in the past several years.
Many of the attacks have been organized or inspired by the Islamic State terror group, which has been trying to spread its influence in Egypt.
January saw the deadly incidents continue, with a Coptic man shot to death in Egypt's North Sinai by masked gunmen.
The victim, 35-year-old Bassem Attallah, was killed by three masked gunmen, who bore "the hallmarks of Islamic State militants," security officials said.
President Abdel Fattah al Sisi has vowed to do better in securing the safety of citizens, and was reportedly cheered by Christians when he attended midnight mass over Christmas in Cairo. The notable service was led by Pope Tawadros II, the head of the Coptic Church.