Muslims Risk Their Lives to Save Christians in Kenyan Bus Attack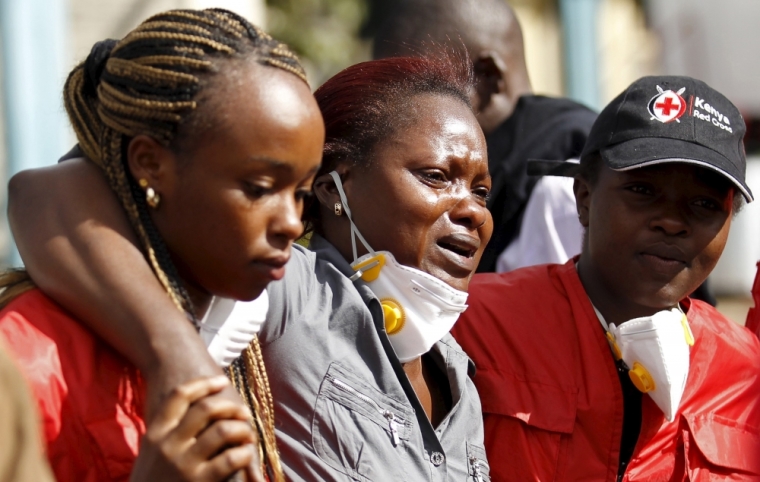 A number of Muslims reportedly risked their lives to save fellow Christian passengers in a Kenyan bus attack by Islamist radicals, which left two people dead.
BBC News reported on Monday that at least two people were killed in the attack that took place near the northeastern village of El Wak.
A number of the Muslim passengers, when told to separate from the Christians, stood up and told the gunmen "to kill them together or leave them alone," government officials added.
Deputy County Commissioner Julius Otieno told Kenya's Daily Nation that the bus driver and two other people were injured in the shooting attack.
"They were trying to identify who were Christians and who were not. They told the non-Christians to return to vehicle," Otieno said of the suspected al-Shabab gunmen.
Mandera Governor Ali Roba also said that the Muslims refused to separate from the Christians and allow the radicals to kill them.
"This forced the militants to leave in a hurry fearing retaliation by residents from nearby villages," Roba said.
"The locals showed a sense of patriotism and belonging to each other by insisting that the Al-Shabaab should kill them together or leave them alone."
The Al-Shabab terror group carried out a massacre of mostly Christian students in an attack on Garissa University College back in April. The gunmen purposefuly separated Christian from Muslim students before murdering the Christians. A total of 152 people were killed in the violence.
The massacre prompted outrage around the world, and sharpened the African Union's offensive against the terror group.
Al-Shabab has been carrying out attacks into Kenya ever since the latter entered Somalia in 2011 in an attempt to drive off the militants.
Roba noted that the terror threat in Kenya over the past few weeks has been rising.
"There have been increased movements of terror cells within our borders in the past three weeks. The security team is aware," he added.
"We have shared the information with the Cabinet Secretary and security team in Nairobi."
He also called on the security personal to be more aggressive in their search for militants, rather than simply patrolling the streets.
"The national security, those at the county and locals should also partner to flush out the militia which has infiltrated the area," Roba said.
Al-Shabab has threatened Christians on a number of occasions, and back in June promised more attacks during the Islamic holy month of Ramadan.
"We are planning to give Kenyan non-believers a true taste of Jihad [the holy war] in the next few days and weeks," a senior al-Shabaab commander said back then, adding that they will keep "targeting and destroying" Kenya's education sector and business sector.