Chobani Ad Showing Naked Lesbians in Bed Is 'Normalizing Sin,' Says One Million Moms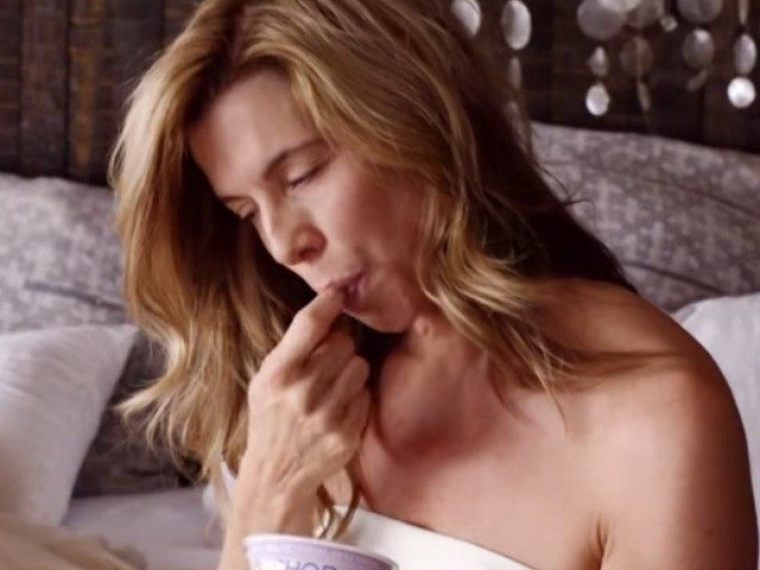 The Chobani yogurt brand released a 30-second commercial this week that features a lesbian couple naked in bed together as part of its seven-part "Love This Life" campaign which is being protested against by One Million Mom's for it's attempt to "normalize sin."
The spot, according to Chobani CMO Peter McGuinness, is all about inclusion.
"For us, it's why not [feature a same-sex couple] — not why," declared McGuiness in an interview with Adweek. "There's nothing new here, per se. Inclusion and equality has been and is foundational and fundamental to the company."
One Million Moms, an organization affiliated with the American Family Association, says the sexually-suggestive ads are "filth" and accuses Chobani of attmepting to "normalize sin."
"What does selling yogurt have to do with gay sex? Nothing at all, but Chobani wants to make the association. One Million Moms continues to stand up for biblical truth, which is very clear in Romans 1:26-27 about this particular type of sexual perversion," the organization states on its action page.
"This ad [which first aired on Monday] would be inappropriate for television even if it were a heterosexual couple naked in bed together. There is additional concern about the way this advertisement is pushing the LGBT agenda, but an even greater concern is that the commercial is airing when children are likely watching television. To make matters worse, this advertisement has aired during family programs such as "Full House" on Nickelodeon and "The Willis Family" on TLC."
In a emailed statement to The Christian Post, Paul Batura, vice president of communications at Focus on the Family, said they advise parents, "whenever possible, to support those companies that best reflect their values."
The Chobani ad, which will air throughout the summer, was created by the Opperman Weiss agency in New York City whose accounts include large clients such as Coca-Cola, American Express, and Revlon. The timing of the ad coincides with LGBT pride month, which is recognized by President Barack Obama and is celebrated by gay activists throughout the month of June.
Seth Adam, director of communicatons for GLAAD, an LGBT activist organization, has praised the Chobani ad, saying, "More and more companies are beginning to realize that supporting equality doesn't stop at having inclusive workplace policies. Supporting equlity also means being inclusive in your advertising and marketing and your outreach to your community and customers."
An article published in the April edition of The New Yorker titled "Corporate America's Evolution on L.G.B.T. Rights" states that "Wall Street has also become a major public force for 'gay rights.'" According to the article, 14 of the top 20 corporations in the U.S. have scored 100 percent ratings for their pro-LGBT policies and initiatives, in a rating index compiled by the Human Rights Campaign.