Naked Women Featured in Sports Illustrated to Celebrate #MeToo; Christians Disgusted, Point Out Irony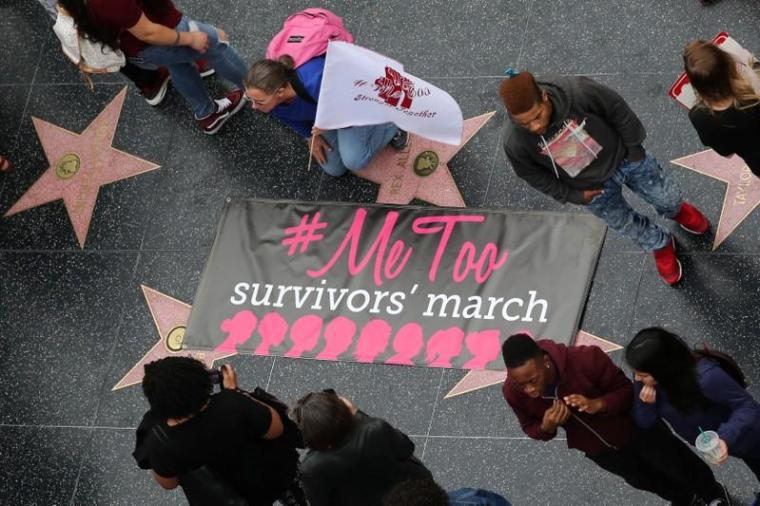 Sports Illustrated magazine released on Wednesday a preview of its annual issue, featuring naked women displaying slogans linked to the #MeToo movement on their bare skin.
Critics, including Christian singers and writers, have called out the irony in protesting the objectification of women by seemingly objectifying women.
SI said that its latest issue represents an "evolution," and that it seeks to allow women the voice and the choice "to be expressed in the rawest form...on the naked body...with all the artistic and creative control left to them."
The models' bodies bear words such as "truth," "nurturer," "human," "progress," meant to align with the #MeToo cultural and social media movement that exposes the various forms of sexual abuse and harassment women from all walks of life are subjected to in society.
One of the models, Paulina Porizkova, said that the idea behind the shoot is more than just being naked.
"It's not just that you're nude, but it's also 'you're nude and you show me the way you want me to see you.' It's even more naked than naked. I wanted to say that I'm not ashamed of my body and you shouldn't be ashamed of your body, no matter what age you are," she argued.
"We all have our own truths. We all want to live according to our own truths. We want to be true to ourselves so truth is what matters more than anything."
Christian pop singer Kaya Jones, however, formally a performer with The Pussycat Dolls, slammed SI for the way it chose to celebrate the movement.
"I am appalled at the #MeToo photos you just released. As an entertainer who was abused I feel disgusted that the first time you show naked women in your magazine is to claim you support women when you are completely objectifying women," Jones wrote in a tweet on Wednesday.
"More of what we DO NOT need!"
Christian writer and speaker Kaley Triller, co-founder of Hands Across the Aisle Women's Coalition, also called out the irony of using naked female bodies as a way to highlight sexual harassment.
"How about no? If you're raking in over a BILLION dollars in revenue each year by mainstreaming the sexual objectification of women, you don't get to feign support of the #MeToo movement," Triller tweeted on Thursday.
"You're part of the reason it exists."
Christian churchgoers and pastors have for many years accused SI of sexually degrading women and promoting unrealistic and unhealthy appearance expectations.
Laurie Haller, a United Methodist minister in Birmingham, Michigan, said in 2014 that SI does not promote the welfare of women.
"This attitude not only does not contribute to the health and welfare of girls and women, but it condones and even encourages men and boys to treat women as mere instruments of sexual pleasure," Haller wrote at the time.
U.S. publications, including The Washington Post, pondered late last year whether the #MeToo movement will prompt the nation to rethink the sexual revolution.
Christine Emba, an opinion editor at The Washington Post, positioned that America has a "prevailing and problematic sexual ethic" where the only principle governing it is "consent," stating that it has played a big part in the "sexual misconduct mess" the country finds itself in.