NASA Challenger Engineer, Who Said God Made Mistake Picking Him, Dies at Peace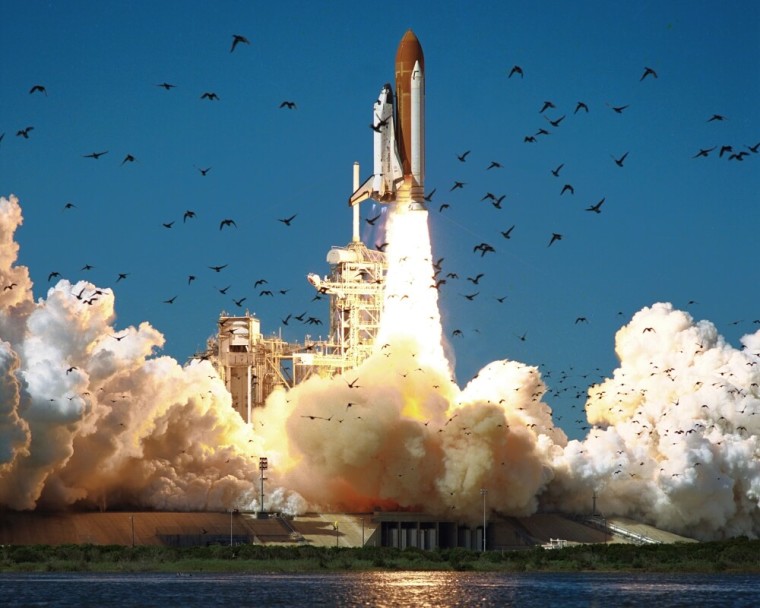 For decades former NASA contractor Bob Ebeling was haunted by his failed effort to stop the 1986 launch of the space shuttle Challenger after discovering defective O-rings that caused the spacecraft to disintegrate in flight, claiming the lives of seven astronauts. Just weeks before his death on Monday, however, the 89-year-old man had found peace.
Following a story commemorating the 30th anniversary of the Challenger tragedy, in which Ebeling said he still suffered from feelings of regret, NPR reports that many of its readers and listeners reached out to Ebeling to express their support.
"Ebeling heard from hundreds of NPR readers and listeners, who responded to our January story," the news agency reported.
An engineer in North Carolina named Jim Sides said, "Bob Ebeling did his job ... He did the right thing … That makes him a winner."
Two individuals who had overruled Ebeling's recommendation to stop the 1986 launch also spoke up in support of him. Robert Lund, a former executive for then NASA contractor Morton Thiokol, and former NASA official George Hardy. According to NPR, the two men told Ebeling that the Challenger tragedy was not his burden to bear.
In the years following the launch, however, Bob Ebeling had not been so convinced of that. The night before Challenger's ill-fated voyage, Ebeling, an engineer for Thiokol, along with four other engineers, tried to prevent the shuttle launch after discovering that rubber seals on the aircraft's rocket boosters, known as O-rings, would become stiff in cold temperatures and would not properly seal, allowing hazardous rocket fuel to leak.The weather forecast for the launch called for cold temperatures, and on that fateful day the temperature was 36 degrees — 15 degrees cooler than any previous launch.
Backed by "reams" of data proving their case, Ebeling, engineer Roger Boisjoly and others argued their concerns to Thiokol executives. Thiokol initially agreed with the engineers' recommendation to delay the launch for warmer weather, but after pushback from NASA — which wanted to stick to its "ambitious" launch schedule and was perhaps enticed by the prospect that then President Reagan would mention the Challenger launch in his State of the Union address that night — Thiokol execs acquiesed and the launch went ahead as scheduled.
Ebeling told his wife that night, "It's going to blow up."
His fears were realized only 73 seconds after Challenger had lifted off.
For decades, Bob Ebeling lived with guilt for not being able to stop the launch, saying on the 30th anniversary of the tragedy in January, "I think that was one of the mistakes that God made. He shouldn't have picked me for the job. But next time I talk to Him, I'm gonna ask Him, 'Why me? You picked a loser.'"
The public's recent outpouring of support, however, helped unburden the heart of the 89-year-old shortly before his death.
"It was as if he got permission from the world," said daughter Leslie Ebeling Serna. "He was able to let that part of his life go."
Even NASA issued a statement, essentially calling Ebeling's efforts courageous, saying that the deaths of the Challenger crew were a reminder "to remain vigilant and to listen to those like Mr. Ebeling who have the courage to speak up."
Ebeling appreciated the deluge of support. Shortly before his death he said, "You helped bring my worrisome mind to ease."