Natalie Grant Asks for Faith Like 6-Y-O Daughter Leading Up to Surgery to Remove Cancer Risk
Gospel singer Natalie Grant is praying to have faith like her fearless 6-year-old daughter, Sadie, as she gears up to undergo thyroid surgery on Tuesday because doctors found two tumors that have become a cancer risk.
Grant took to Facebook last month to announce that she'll be having the operation on Oct. 10. She explained that she'll be canceling her shows and special appearances from mid-October through the end of November to focus on her recovery.
The award-winning singer shared a sweet video of her and her youngest daughter, Sadie, on stage during sound check for a concert.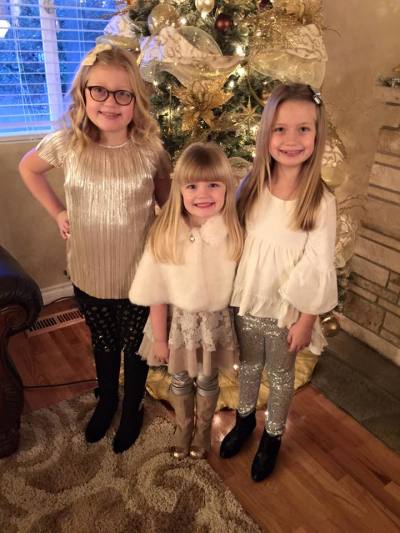 "I was singing Miracles by Jesus Culture, and having a moment with my Sadie," Grant wrote. "Hard to believe that just 3 weeks after this, I'd be praying for a miracle in my body and protection over my vocal chords. I had no idea then that I'd be singing this song to my heart and mind now, with such urgency. Oh Lord, give me faith like my 6-year-old. I believe in You. You're the God of miracles."
While heading into surgery on Tuesday morning, the "Clean" singer posted a quick Facebook live video thanking her fans for being supportive. Although admitting she was nervous, Grant said that she told her three daughters she was not fearful because God "has already made a way."
The songstress revealed that she first found out she had tumors on her thyroid, but up until recently the doctors told her it was nothing to be concerned about.
"I'm going in for surgery on October 10th to remove the right side of my thyroid. Now anytime you hear the word cancer, it is terrifying," Grant said when she first announced that she would be heading into surgery.
People have told her that thyroid cancer is the most treatable cancer there is. However, Grant is most afraid of the surgery because, as a singer, the operation could affect her vocal chords and the sound of her voice.
Grant ended her video post with her daughter by quoting Psalm 56:3, which says, "When I am afraid, I will put my trust and faith in You."
Her "Celebrate Christmas" tour with Danny Gokey is still planned to launch on Nov. 30 and the Nashville native said she's looking forward to performing on the 12-city tour after her recovery. Stay tuned on The Christian Post for Grant's recovery update.