Nat Geo's 'The Story of God' With Morgan Freeman Shatters Network Records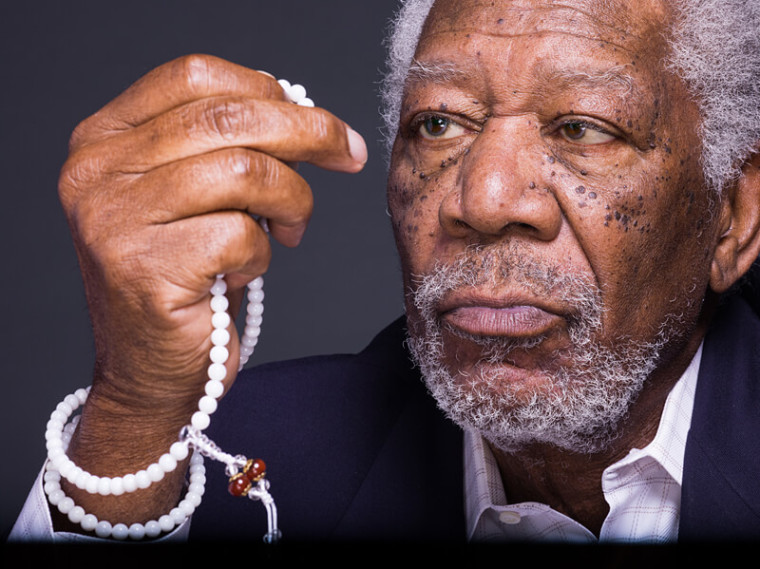 National Geographic Channel's premiere of "The Story of God with Morgan Freeman" set record ratings for the network.
With Live+3 ratings showing 3.5 million total viewers tuned into the miniseries' premiere, "The Story of God with Morgan Freeman" marked the fourth most-watched telecast of all time for the NGC US network and its highest total viewership in 2016 to date.
The premiere aired Sunday, April 3, "The Story of God with Morgan Freeman: Beyond Death." In episode one, Freeman explored the afterlife: how beliefs in the afterlife developed, how our reaction to the afterlife changed the way we live, and the rapid advances science is making for a "digital resurrection." The episode garnered a 3.0 HH rating and 1.1 P25-54 (Live +3).
"The Story of God with Morgan Freeman" show site (natgeotv.com/storyofgod) generated 800,000 page views leading up to its premiere, resulting in the best night for natgeotv.com and likewise giving the network its best-performing digital show extension to date.
The network's companion digital series, "Street Spirituality," garnered over 1.6 million total video views, making it no surprise so many tuned in for the premiere of "The Story of God with Morgan Freeman."
The National Geographic miniseries follows Freeman as he travels to 20 cities in seven different countries in a quest to find answers to the mysteries of faith.
In episode 2 titled "Apocalypse, Freeman sets off "on a journey to find out why so many religions predict an apocalypse, to discover the roots of Judgment Day, how ancient prophecies reverberate today, and to ask whether the end is really what we imagined, or if it's all just in our minds." On his exploration he traveled to New Orleans to speak to survivors of hurricane Katrina and learn how their Christian faith enabled them to overcome hardship and rebuild their community.
In total "The Story of God" is a six-part miniseries starring Freeman, in collaboration with Revelations Entertainment and the NGC. So far the series serves as an intriguing exploration of one influential man's discovery of faith while journeying around the world.
In an interview with CBS News, the Academy Award-winning actor said he hopes for the series to unite people of different religions.
"In this situation, we're hoping that the public at large gets the lesson of the sameness of the human condition," he said. "We're not as different as we might think we are, we're all seeking the same thing and asking the same questions, and basically coming up with the same ideas about who we are, what we are, and where we are going."
To watch last week's episode or for more information on "The Story of God" with Freeman, visit www.natgeotv.com.