National Review Writer David French 'Planning for' Independent Presidential Bid, Sources Say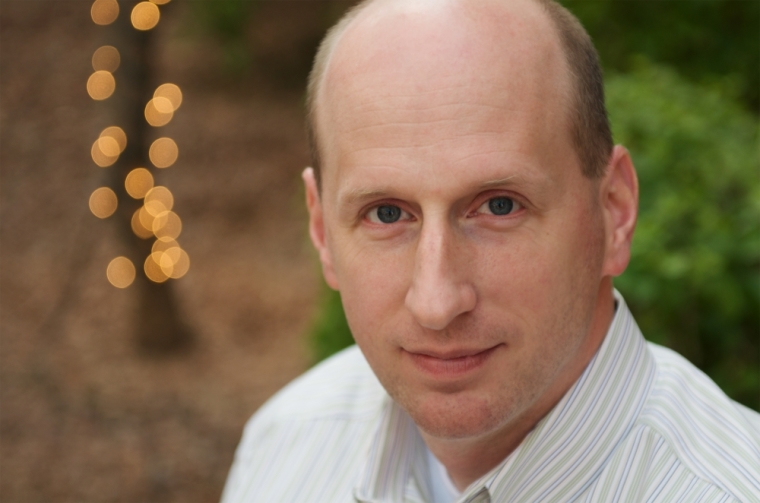 The "impressive" "independent candidate" that #NeverTrump leader and Weekly Standard editor Bill Kristol touted as having a "real chance" to win the presidency has been identified as National Review writer and Iraq War veteran David French, who is now believed to be planning for a presidential run.
Kristol, who along with other #NeverTrump conservatives has been searching for a legitimate conservative to step into the presidential election and provide a true conservative alternative to likely Republican nominee Donald Trump and likely Democratic nominee Hillary Clinton, tweeted Sunday that there "will be" an "impressive" independent candidate "with a strong team and a real chance."
Bloomberg reported on Tuesday that sources close to Kristol's search for a general election alternative to Clinton and Trump revealed that the man whom Kristol was referring to in Sunday's tweet is French, a conservative lawyer and writer for the National Review who has not shied away from voicing his staunch disapproval of Trump as the likely GOP candidate.
Additionally, sources close to the situation told Fox News that French is "talking with lots of people (donors, strategists, etc.), but in the mode of planning for it not just considering it."
French, who is a former contributor to The Christian Post and a U.S. Army veteran, has not made any official announcement or provided an official statement confirming the rumors that he will run as an independent presidential candidate. He also did not respond to a CP inquiry asking for comment on the Bloomberg and Fox News articles before press time.
Additionally, Kristol has not made an official statement or announcement regarding the rumor that he has courted French to run as an independent.
Although Kristol said in his tweet that the potential candidate he has in mind has a "real strong team," just last Wednesday, French called on former Republican presidential nominee Mitt Romney to run as an independent presidential candidate.
French asserted that Romney is "the only man who can save us from future calamity."
Although Kristol has not directly addressed the rumor circulating from the Bloomberg piece, he wrote an op-ed that will be published in the June 6 edition of The Weekly Standard that directly labels French as a better choice for president that Trump or Clinton.
In the op-ed, Kristol explains that he would ideally like to see politicians with name recognition run as independent candidates.
He specifically mentions names like Speaker of the House Paul Ryan, former Sec. of State Condoleezza Rice, former Republican presidential candidates Marco Rubio and Jeb Bush, South Carolina Gov. Nikki Haley and New Mexico Gov. Susana Martinez.
But as none of the politicians that Kristol has called on to run for president have expressed interest in running as independents or third-party, Kristol argues that "the leader of the resistance could turn out to be someone who hasn't yet held elective office."
"I happen to know David French. To say that he would be a better and a more responsible president than Hillary Clinton or Donald Trump is to state a truth that would become self-evident as more Americans got to know him," Kristol wrote. "There are others like him. There are thousands of Americans who — despite a relative lack of fame or fortune — would be manifestly superior to our current choices. And there are many, many others who stand ready to help whoever emerges to have the basic resources, assistance, and infrastructure to mount a credible effort."
Even though nothing has been confirmed by French or Kristol, just the mere mention of another possible presidential candidate has caused many media outlets to pick up on the Bloomberg story.
In commenting on the news of French's possible candidacy, The Washington Post's Chris Cillizza wrote in an op-ed that French likely "signals the death" of the #NeverTrump movement.
"Don't get me wrong: French, judging from his résumé, is an impressive guy. Decorated military man, conservative thinker and writer for National Review and so on and so forth," Cillizza wrote. "Here's the problem: No one — and I mean no one — outside a small circle of conservatives and anti-Trump folks knows who David French is."
As Kristol and other #NeverTrump leaders have tried to encourage more well-known individuals like Ohio Gov. John Kasich, Sen. Ben Sasse, R-Neb., and Sen. Tom Coburn, R-Okla., to run as an independent, Cillizza points out that settling on a "total unknown" like French is nothing more than a "disappointment."
As some in the liberal media have displayed some ignorance in their reporting on French's possible candidacy, The Federalist's Mollie Hemingway wrote on the "3 Stupidest Reactions to David French's Possible Candidacy."
On Hemingway's list is Politico journalist Kevin Robillard's claim that "when David French was in Iraq, he wouldn't let his wife email men or use Facebook."
Robillard's claim stems from an excerpt from a National Review article that talks about how French and his wife strategized on protecting their marriage before he was deployed in 2007.
The National Review article explains that French and his wife agreed on rules that prohibited his wife from drinking alcohol, having phone and email conversations with other men and using Facebook while he was deployed.
"First off, it's downright sexist and clueless to say that a husband and wife mutually agreeing to boundaries in their marriage is about the husband not 'letting' his wife do something," Hemingway wrote. "There's no command, so why say 'let'? And if you know anybody in the military, you know that marital implosion is a big problem facing men and women who deploy."