NBA Playoffs 2016: Houston Rockets vs. Golden State Warriors Game 2 Preview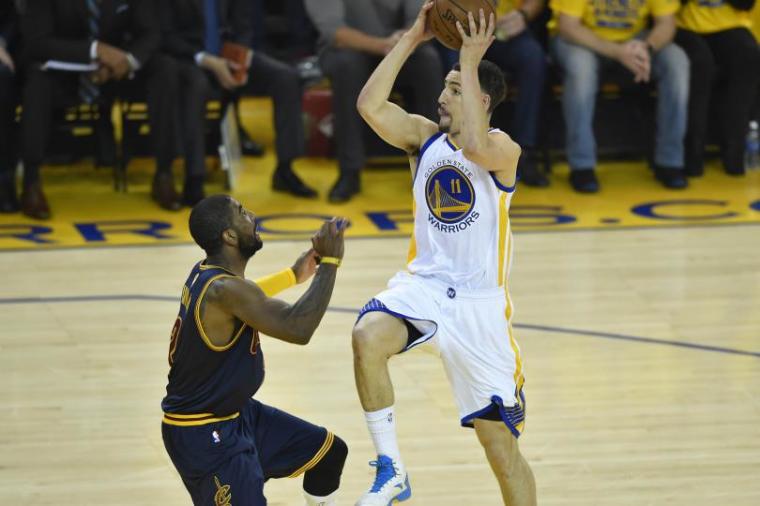 The second game between the eighth-seeded Houston Rockets and league-leading Golden State Warriors will be underway, and is set to take place on Monday, April 18th, at the Oracle Arena in Oakland.
The defending champions are currently leading the series, 1-0. The first game of the potential seven-game series took place last Saturday, April 16th, with the Warriors winning by a double-digit margin. The final score of the contest was 104-78.
As expected, it was reigning Most Valuable Player awardee Stephen Curry who helped keep his team on top for the most part, as he ended the night with 24 points, seven rebounds and two assists, shooting 8 out of 13 from the field (5 out of 7 from the three-point area), through 19 minutes of playing time.
Shooting guard Klay Thompson played the most minutes, logging in a total of 32:32 minutes. He scored 16 points, along with five rebounds and four assists, and shot 4 out of 14 from the field.
For Houston, it was shooting guard James Harden who contributed the most, scoring 17 points, along with three rebounds and two assists, shooting 7 out of 19 from the field, through 32 minutes of playing time.
Evidently during playoff period, teams have upped the ante, in terms of going all out and playing their hearts out. In most cases, things can get overly physical, and it did show signs during the first game. A minor shoving incident between Curry and point guard Patrick Beverley happened at the 6:31 mark of the first quarter when the two got tangled up.
But for veteran big man Dwight Howard, it is part of the game during the said period of the post-season.
"Emotions are going to be high and it's going to get chippy out there. I think we allowed it to get us a little frustrated," Howard said. "We've got to figure out a way to play through that."