NBA Playoffs 2016: Toronto Raptors vs. Indiana Pacers Game 3 Preview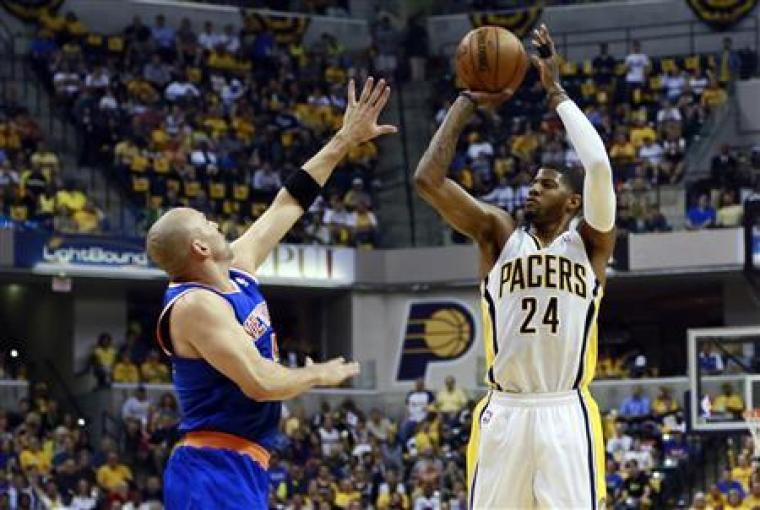 The first round series of the 2016 NBA Playoffs between the Toronto Raptors and Indiana Pacers are currently on a leveled playing field, as both teams even the series 1-1.
Game three is slated to take place on Thursday, April 21, at the Bankers Life Fieldhouse in Indianapolis.
The first game that took place last Sunday, April 16th, ended with the seventh-seeded Pacers routing the number two-ranked Raptors with final score of 100-90. In the said contest, it was forward Paul George who led his team to victory, finishing the game with 33 points, four rebounds, six assists, and four steals, through 37 munutes of playing time.
In the second game last Monday, April 18th, the Raptors were able to bounce back to put on a dominant performance of their own, as they ended the night with a final score of 98-87. This time, it was center Jonas Valanciunas who came out with the most numbers, marking the highest-scoring playoff game of his career.
He finished the game with 23 points, along with 15 rebounds, shooting 10 out of 18 from the field, through 30 minutes of playing time.
Point guard Kyle Lowry was the second leading scorer for the Raptors, dropping 18 points, along with seven rebounds and nine assists, through 39 minutes of playing time. In a report by NBA.com, the said victory also marks the Raptors' first in the playoffs since April 2014, against the Brooklyn Nets.
And according to Valanciunas, it will not be an easy road ahead unless they work as one unit.
"We've all got to step up. It's not an individual sport," Valanciunas said. "Some nights are tough for Kyle, some nights it's tough for DeMar, tough for me. Everybody has tough times, so everybody has got to pull for each other."
The Raptors also outrebounded the Pacers in Game two, grabbing a total of 44, as opposed to the opposition's 33.