Nikola Pekovic to Retire, Houston Rockets Could Get Nerlens Noel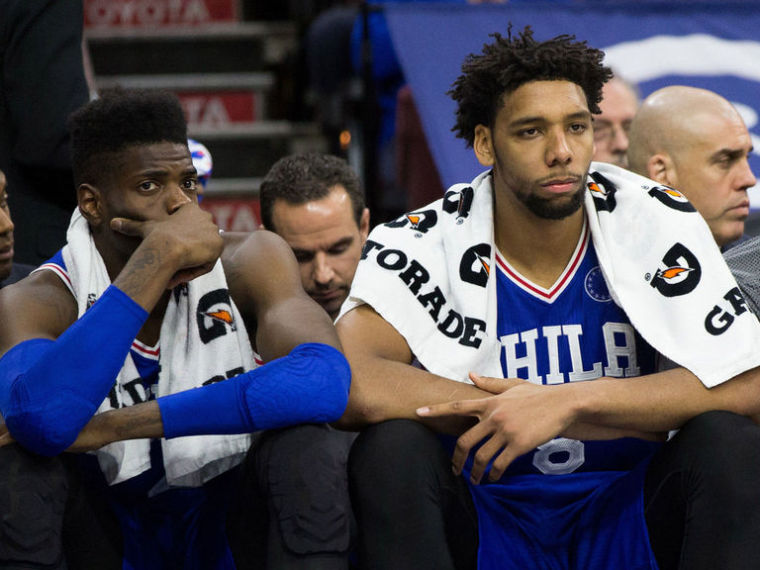 The following are the latest rumors for the 2016-17 NBA Season.
1. Nikola Pekovic to Retire
Nikola Pekovic will miss the 2016-17 NBA Season because of frequent foot injuries according to Glen Taylor, team owner. During the course of his 6-year NBA career, he has been suffering from Achilles and ankle injuries.
In an event in Serbia, Pekovic said, "Two years ago I struggled with my injury, I was mentally exhausted. This year I was there for two months. I tried to do everything possible, but there are times when you simply can't. I cannot run without pain."
From the sound of it, it's like the Timberwolves center is done with his NBA career. Head coach Tom Thibodeau said that Pekovic has spent most of his time during the summer rehabilitating, but he is most likely not going to be at practice.
Pekovic's best season was 2013-14. During that time he averaged 17.5 points, 8.7 rebounds and 0.9 assists per game. Last season, while playing only 12 games, he averaged 4.5 points and 1.8 rebounds per game.
Pekovic's contract gives him one more year with the Wolves, but all signs point to the fact that he will retire.
2. Nerlens Noel to the Houston Rockets
The Houston Rockets have a great season, currently holding a record of 24 wins and 9 losses, and putting them at 3rd place in the Western Conference behind number one Golden State Warriors (28-5) and number 2 San Antonio Spurs (26-6).
As a result, the team is less likely to make trades in the mid-season. The Rockets have a great starting five, highlighted by the chemistry between James Harden and head coach Mike D'Antoni, and they even have a great sixth man in Eric Gordon (who is close to tying Stephen Curry's number of three point shots made this season).
Houston could still find room for improvement though. For example, they recently lost Clint Capela due to injury, so they can work on replacing him or providing a backup in the big man position.
Nerlens Noel from the Philadelphia 76ers would be the ideal replacement for Capela. Noel is a great defensive center and belongs to a team known for its front court logjam. Despite Noel's skills, head coach has almost totally removed him from the team's rotation, and that could only hurt a player's trade value which is good news for the Rockets.
A Bleacher Report article recommends the following trade scenario: the Rockets get Nerlens Noel in exchange for Sam Dekker, Ennis, a 1st round pick and Clint Capela.