NBA's Jeff Green 5 Years After Heart Surgery: 'God Took Care of Me'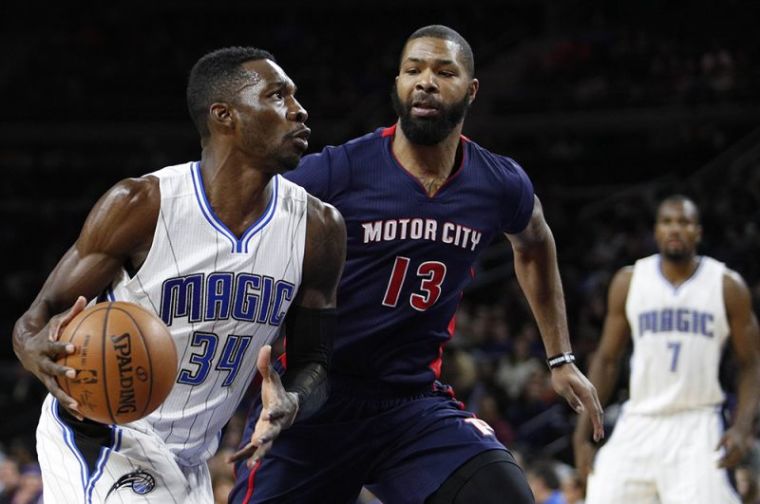 Five years after having to put his NBA career on hold to undergo an open heart surgery stemming from an aortic aneurysm, Jeff Green is counting his blessings and glorifying God for the opportunity to play professional basketball once again.
After a routine physical examination in 2011, it was discovered that the then power forward for the Boston Celtics was dealing with a serious condition. Although he returned to play in 2012, Green was traded to the Memphis Grizzlies and Los Angeles Clippers before finding a home with his current team, the Orlando Magic.
Instead of complaining about his constant movement around the league, the 30-year-old insists he is blessed to be playing five years after undergoing a serious heart operation.
"It's been five years and it's totally a blessing,'' said Green said in an NBA.com report. "To be able to sit here and say that, to still be here in the NBA after heart surgery, it's a real blessing.
Green insists God had a hand in his health after his heart had to be stopped for over an hour to perform the surgery.
"After the surgery, the doctors told me that the tissue (around the heart) had started to tear a little bit. So it was great timing and God took care of me," he said. "With what I've gone through, that's why I try to not let a lot of stuff stress me out.''
While Green has a positive mindset about it all now and spends time working with the American Heart Association, he admits that the experience was not an easy one for him to endure.
"The hardest part was four days after the surgery — my heart rate was very high, I was choking, I couldn't cough, and I started crying. And it was seeing the way my chest looked, definitely deformed," he said in an interview with the National Basketball Players Association earlier this week. "I'm a fit guy, I'm a skinny guy, but to look in the mirror I was bloated with all of the meds. It definitely did not look like myself and that was the hardest thing to see. But the doctors told me that that was the first thing I needed to do — look at myself in the mirror and see who I am now and deal with it and try to get back after that, because it was going to take a while before I was able to start the rehab process.
Five years later, the basketball star refuses to take his career for granted.
"I understand what a blessing it is to play this game, knowing the circumstances that I had to go through. A lot of us take the game for granted, but that's not the case for me," he said. "I'm truly humbled by the game and when I say it, I mean it. I'm very blessed to still be able to put on this NBA uniform and do something that I love."
Even though he has a large scar that extends from his chest to his sternum, Green insists that it reminds him of how blessed he is.
"Every morning waking up and every night going to bed, I look at my scar. And I tell the Lord, 'Thank you for the blessing that He's given me to keep living, to keep playing, just to continue to breathe everyday,'" Green told NBA Player's Association. "I'm very fortunate and thankful everyday to the man up above. Because without Him, and my friends and family, I wouldn't be here."