Netflix to Air 'Reversing Roe,' Abortion Debate Film Featuring Pro-Life, Pro-Choice Views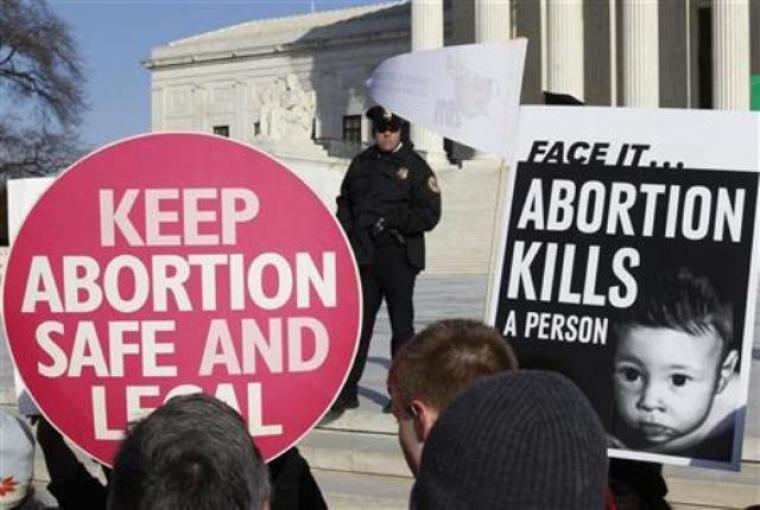 A film that purports to showcase both sides of the debate over abortion legalization, despite being made by pro-choice filmmakers, is scheduled to air on Netflix.
Titled "Reversing Roe," the documentary will debut on Sept. 13 and, according to the Hollywood Reporter, it has the support of Wendy Davis, the former Texas state senator who in 2013 filibustered for 11 hours against a bill that banned late term abortions.
Ricki Stern and Annie Sundberg produced the film, which made its official premiere at the 2018 Telluride Film Festival in Colorado, which concluded Monday.
In a review posted last Saturday, the Hollywood Reporter said that the film portrayed the abortion debate "in a cogent, straightforward" manner, with representatives of both sides being present.
However, the Reporter review also noted that pro-life interviewees "sound wary, as if they are in some enemy territory where the directors never really earned their trust."
"Troy Newman of Operation Rescue explains that his group's name was inspired by a Bible passage, and points to their victories in shutting down abortion clinics," explained the review.
"But his comments land with the flatness of talking points. Stern and Sundberg dutifully give the pro-life movement its screen time, but glean little insight."
Netflix's debut of the "Reversing Roe" film comes as pro-life activist Alveda King is overseeing the creation of a film about the controversial Roe v. Wade decision.
King's film has encountered its share of obstacles, however, with some actors and crew members reportedly quitting the project upon finding out that the movie would have a pro-life position.
The filmmakers were even accused of having tricked the actors into being part of the movie by not disclosing the nature of the film, a claim that King denied in a July interview with CBN.
"I made a trailer early on talking about our film and what we would be doing as executive producer," stated King, who believed the controversy was ultimately helping the film.
"I have been in what is called the entertainment industry — look for me on IMDB — for many, many, many years, 40 plus years. On every project, wherever I've worked, there's always been a little bit of discourse, controversy and that's the nature of it."