Nevada School Apologizes for Banning 12-Y-O Girl From Citing Bible Verse John 3:16 in Homework Assignment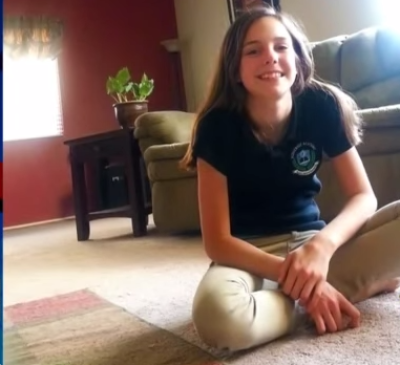 A Nevada School has apologized for not allowing a preacher's 12-year-old daughter to include the Bible verse John 3:16 in a homework assignment.
In response to a letter of complaint sent by the Texas-based Liberty Institute, Somerset Academy of the Shelby County School District replied with an apology.
Signed by Somerset Academy Board Chair Cody Noble, the letter referred to the censoring of the John 3:16 verse as "an inadvertent error."
"The student will be allowed to re-submit her original presentation, inclusive of her religious beliefs. Additionally, we are taking active steps to make sure that the DOE guidelines are properly implemented by Somerset's administration and teachers," read the letter.
"We trust that this matter is now resolved and look forward to serving this student and her family for years to come."
In February, sixth grader Mackenzie Fraiser was given a PowerPoint project assignment called "All About Me."
Fraiser, whose father serves as pastor at the non-denominational Grace Point Church in North Las Vegas, wanted to include the Bible verse John 3:16 but was told by the teacher that she could not.
Last month, with the aid of Jeremy Dys, senior counsel with the Liberty Institute, the Fraiser family sent a complaint to Somerset demanding either an apology or legal relief.
"It made sense to her to include a quote about God's love for the world in a presentation about herself," reported Wesley Juhl of the Las Vegas Review Journal.
"But the technology teacher at Somerset disagreed. When the teacher saw Mackenzie had included the verse, she told the girl to take it out."
Somerset Assistant Principal Jenyan Martinez initially defended the actions of the teacher in an email reportedly sent to pastor Frasier.
"When Mackenzie created the project with the expectation she would present the biblical saying to the class, the matter became one of having a captive audience that would be subject to her religious beliefs," wrote Martinez.
"Had the assignment been designed to simply hand in for a grade, this would not have been an issue."
Nevertheless, following the letter by the Liberty Institute protesting Somerset's decision, the school agreed to investigate the matter and eventually apologized.
In a statement released last Friday, Dys said that he was grateful the school took immediate action and issued an apology.
"We are thankful that Somerset Academy school officials did the right thing by upholding Mackenzie's right to express her religious beliefs in class assignments," stated Dys.
"As the school officials correctly noted, U.S. Department of Education guidelines guarantee that students are free to express their religious beliefs in their schoolwork."