New Faith Based Film 'Beyond the Mask' Uses More Green Screen and CG Effects Than Any Other Christian Movie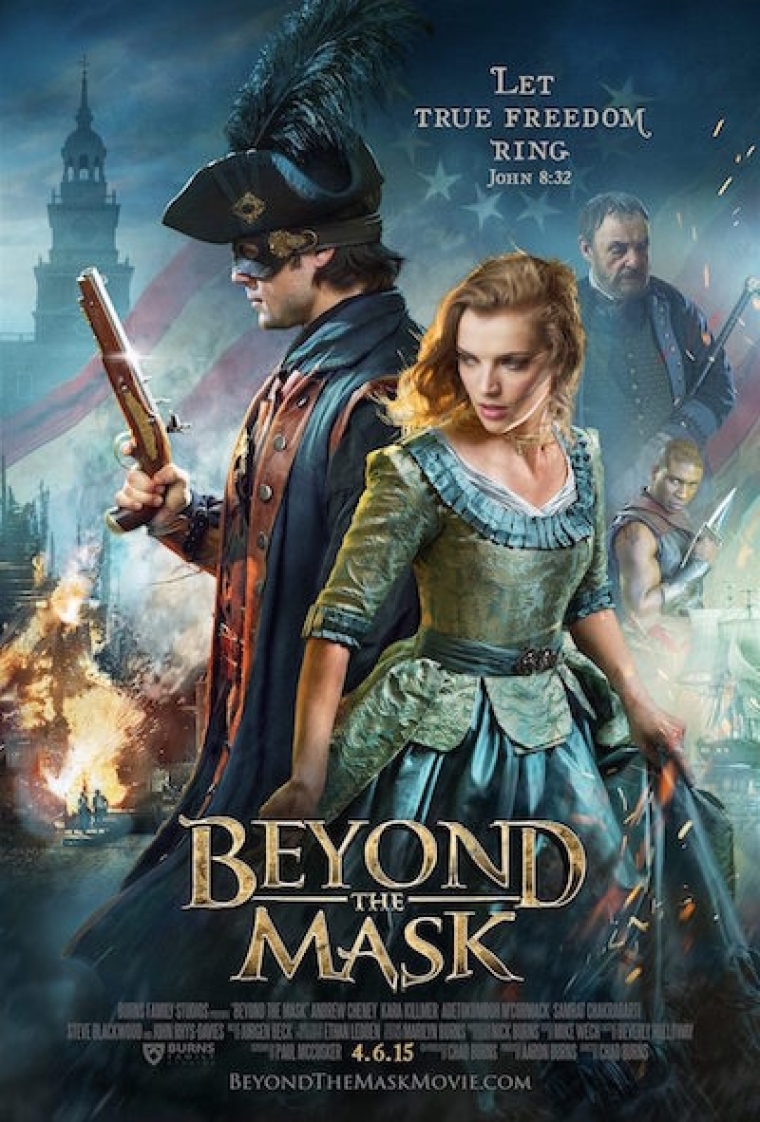 A new faith-based film "Beyond the Mask" is coming to theaters on April 6 bringing history to life with a talented cast, powerful script and high-quality special effects.
The greatly anticipated adventure film follows a British East India Trading Company assassin searching for redemption by thwarting a plot against a young nation's hope for freedom. Written by Paul McCusker with help from "Courageous" scriptwriter Stephen Kendrick, "Beyond the Mask" celebrates grace, liberty, and true freedom that can only be found in Christ.
"It's unlike just about any movie I've ever seen," Kendrick said in a press release.
The Christian filmmaker, who co-wrote "Fireproof" along with his brother Alex Kendrick, went on to praise "Beyond the Mask" for ushering in a new era for faith-based films.
"This movie has more green screen shots and CG effects than any other live action Christian film in history," Kendrick explained. "The real adventure has been their creative climb of that digital Everest."
Starring Andrew Cheney, Kara Killmer, John Rhys-Davies and Rich Swingle, "Beyond the Mask" features the adventures of William, a leading mercenary for the British East India Trading Company who has just been double-crossed and is on the run in the American Colonies. In order to redeem his name and win back the affections of the woman whose trust he lost, William hides behind a mask in hopes of thwarting his former boss. William must race against time to defuse a plot of historical proportions with help from his beloved Charlotte as well as Ben Franklin. The film will be in theaters this Spring. For more information, visit the "Beyond the Mask" website here.
"Beyond the Mask" will also have a special screening hosted by Swingle in New York City for one night only on April 6. Tickets must be reserved online here by March 27.
Watch the trailer for "Beyond the Mask" below.