Lesbian Waitress Let Go After Allegedly Forging Anti-Gay Receipt From Customer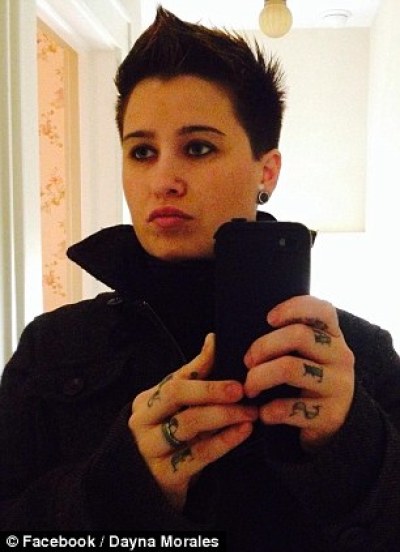 Dayna Morales, 22, is no longer working for the restaurant in New Jersey after allegedly forging a receipt and claiming that a family did not leave her a tip because they did not agree with her homosexual lifestyle. Morales has begun paying back the money that people sent her in support.
"In light of the investigation and recent events, both Ms. Morales and Gallop Asian Bistro have made a joint decision that Ms. Morales will no longer continue her employment at our restaurant. We wish her well in the future," the restaurant's Facebook post read.
Morales posted a photo of the receipt, which showed a handwritten note reading "I'm sorry but I cannot tip because I do not agree with your lifestyle." She claimed it was because she was gay and reached out to gay support groups for help in getting her story out. People responded with support and sent her nearly $3,000 in donations, which she promised to donate to the Wounded Warriors Project.
"I felt awful for her, and I thought it would be great if people could come together and donate a dollar each and make up for her tip that she lost," Brittney Stilgenbauer told NBC.
The organization was important to Morales, who served in the Marines Reserve Corps before being discharged under "less than honorable" conditions, NBC News reported.
The Wounded Warrior Project has no record of any donations from Morales, but people who donated to the young woman have reported receiving refunds. She has not confirmed that she did anything wrong or altered the receipt, but instead began giving the refunds without telling anyone. At least three people have already received their donations back, but there are several more still waiting.
The family that Morales alleged stiffed her on a tip was able to prove that they had, in fact, given her an $18 tip on a $93.55 bill. The family was hurt that Morales would think they would have done such a thing and used their name in her allegations.