New Jersey's Transgender School Guidance Usurps Parents' Rights, Ex-Gay Activist Warns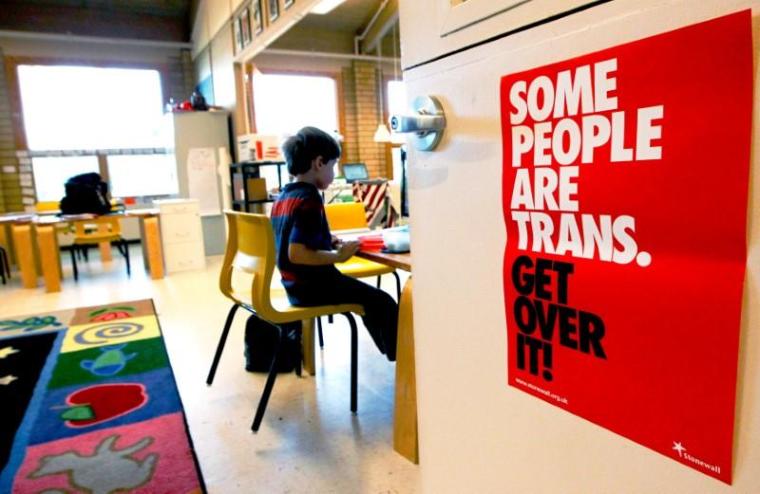 The state of New Jersey instructed schools Wednesday to use the preferred names and pronouns of transgender students without the need for parental consent.
The New Jersey Department of Education sent schools a new guidance advising them on how to follow a 2017 policy signed by then-Republican Gov. Chris Christie to protect the "needs" of transgender students (those who identify as members of the opposite biological sex).
While last year's law required schools to use the preferred pronoun and names of transgender students and to give them access to bathrooms, locker rooms and showers that match their gender identity, not their sex, the new guidance hammers out many of the minor details on how the law should be implemented.
The guidance informs of the state's "student-centered" approach to the issue and that schools have to accept a student's gender identity regardless of weather they have parental consent.
Under the policy, a student's preferred pronoun and name must be used in school documents. Meanwhile, the student's birth name and birth gender must be kept in a separate file that is to remain "confidential."
"Further, a student need not meet any threshold diagnosis or treatment requirements to have his or her gender identity recognized and respected by the district, school or school personnel," the guidance reads. "Nor is a legal or court-ordered name change required. There is no affirmative duty for any school district personnel to notify a student's parent or guardian of the student's gender identity or expression."
Schools are also instructed to allow the students to dress in accordance with the student's gender identity."
Greg Quinlan, founder of the social conservative advocacy group Center for Garden State Families, told The Christian Post that the guidance sets "every bad precedent possible."
Quinlan, an ex-gay who left the homosexual lifestyle in 1992, said that it's an overreach for schools not to inform parents about children's decisions to identify as members of the opposite sex. He is urging New Jersey parents to contact national Christian legal groups such as the Liberty Counsel or the Alliance Defending Freedom about possible legal recourse.
"Parental rights are being raped and this is why we have to stand up now," Quinlan asserted. "We have to stand up and fight this. Parental rights really is a constitutional right. No one has the right to tell our children that they can undo what a parent wants them to do unless that parent is really doing some physical or emotional harm."
Quinlan asserted that it's not harmful for parents to prevent their children from doing an activity that is "harmful to them."
"It will be harmful for them now and harmful for them as an adult. We are stripping away the God-given biological rights of parents, even adoptive parents, on how they treat, raise their children," he added. "That is their job, not the government's."
Quinlan contended that what is happening in New Jersey is happening across the country.
The guidance comes as LGBT activists have voiced concerns that many New Jersey schools were not complying with policies to accommodate trans-identified students. "Transgender students now have some of the best protections in the country," Christian Fuscarino, executive director of Garden State Equality, told NJ.com.
In addition to allowing transgender students to use the specific sex-segregated facilities matching their gender-identity, the students must also be allowed to participate in "gender-segregated classes or athletic activities" that match their gender identity.
"One of the most important factors in ensuring a safe and supportive environment for transgender students is communication between the school and the student," Education Commissioner Lamont O. Repollet declared in a statement with no mention of parents. "School district personnel should have an open yet confidential discussion with the student to address matters ranging from privacy concerns to the student's chosen name."
Last year, the Trump administration rescinded an Obama-era guidance that advised public school districts nationwide to allow male students who identify as female to access girls' bathrooms, showers and locker rooms, and vice versa. 
The Obama administration had interpreted Title IX protections in civil rights law to extend protections on the basis of sex to include gender identity. However, that is an interpretation in which the Trump administration disagreed.
Several other states also have laws and policies on the books that, to varying degrees, offer protections for transgender students in schools.