New Mariners Church Leader Stresses Importance of Accountability to Prevent Pastor Scandals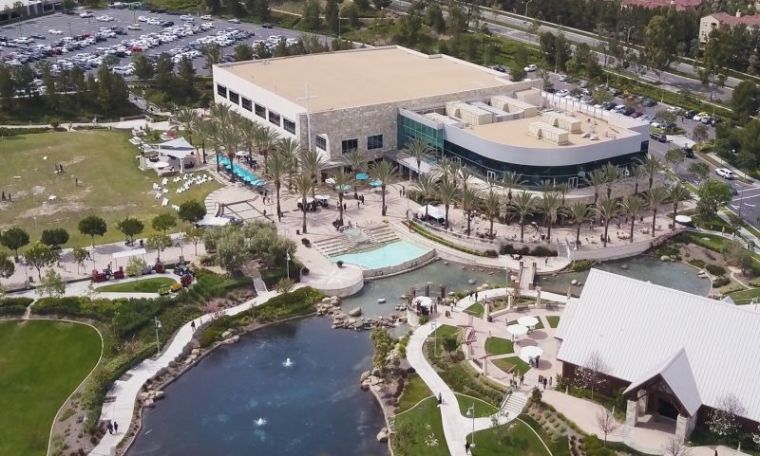 The new senior pastor for the California-based megachurch Mariners Church has stressed the importance of accountability, in light of recent scandals elsewhere in the evangelical world.
During the summer it was announced that Eric Geiger, senior vice president of LifeWay Christian Resources, was going to become the new senior pastor of Mariners Church of Irvine, California.
Geiger took the helm of the megachurch, which averages between 9,000 – 10,000 worship attendees every weekend, in September, replacing the retiring Kenton Beshore, who had led the congregation for nearly 35 years.
Geiger is becoming senior pastor at Mariners at a time when many institutions, secular and religious, are seeing abuse scandals make national headlines.
For example, recently allegations of sexual misconduct have surfaced against Willow Creek Community Church founder and newly retired senior pastor Bill Hybels.
In an interview with The Christian Post on Thursday, Geiger explained that Mariners has a group of elders that he is accountable to, who he meets with on a monthly basis. It is a system that was in place while his predecessor was heading the congregation.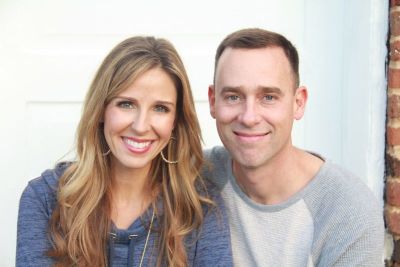 "When I first was interviewing here, that's one of the questions I asked. What am I evaluated on? What are those elders going to be stepping into in my life, and what's a win here? What's that look like? Really, a big portion of that is health of my marriage, the health of my walk with Christ," noted Geiger.
"Am I growing, am I maturing in my faith, am I a man of integrity? So those structures in place that really serve Kenton as the pastor of over 35 years, served him really well. You and I know that people can work around structures and they can look people in the eyes and lie to them, but there are structures in place at Mariners that are designed to care for the heart of the leader."
Lessons From LifeWay
Geiger explained to CP that becoming the new senior pastor last month, the adjustment process has been going "great," with Mariners leadership having "built a plan before I got here of what integration into the life of Mariners would look like."
"I really feel like they just built a very wise plan that would allow me to learn the church and get to meet as many people as possible. We've just been executing that plan. It's been as smooth a transition as I've had," said Geiger.
Geiger's previous position at LifeWay has taught him many lessons that he hopes to apply to his new position at Mariners, with one example being the research he did on people's spiritual growth.
"Every research study we led showed the importance of helping people engage in scripture and just read the Bible. So that impacts, of course, how I teach and preach on our weekend services, but also impacts how I view small group life, how I view kids ministry, student ministry," explained Geiger to CP.
"In my old role at LifeWay, each year we'd served about 60,000 churches and so because of that, I was able to see church life from a very broad perspective. Look over the shoulder and watch different churches so there's lots of lessons that I learned during that time." 
A Family of Churches
Some multisite megachurches have taken the route of making their campuses autonomous from the main church. The Village Church in Texas is one example, having announced last year that they will make all of their campuses autonomous by 2022.
Mariners Church presently follows a more autonomous model for their campuses, with each location having its own pastor and sermons.
Geiger likened Mariners Church to a "family," noting that they were "connected relationally" and that he was "already enjoying relationships with those other churches."
"Mariners several years ago started down the path of transitioning their campuses to autonomous churches that still retain the name Mariners and were part of a network of a family of churches and so I'm honored to be part of that family," Geiger said.
While saying he supported other, less autonomous multisite church models, Geiger added that he has no intentions of offering major changes to Mariners Church while serving as senior pastor.
"I'm not coming with a new playbook or a template I've used somewhere else that I'm going to unroll here. It's more of continuing the DNA and the mission of Mariners," said Geiger.
"It's really a continuation of the mission that has driven Mariners for many years. And in time, there will be new ideas that flow out of that and problems in our community that we want to solve that flow out of that. I'm joining the mission that already exists here."