New White House Press Sec. Sarah Huckabee Sanders: 4 Things You Should Know
New White House Press Sec. Sarah Huckabee Sanders: 4 Things You Should Know
3. She is a devout Christian, and has spoken about her faith while on the job.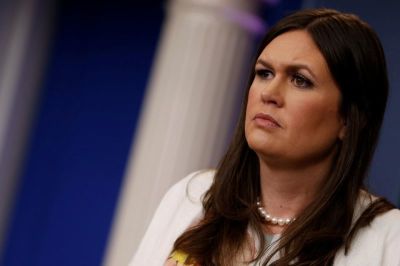 Huckabee Sanders is a graduate of Ouachita Baptist University in Arkadelphia, Arkansas, a liberal arts college that emphasizes "a love of God and a love of learning." Her father also attended the university and the school's education department is named after him.
A journalist asked her in June whether she thought President Donald Trump was a good role model for young people in light of his antics and Twitter posts, in which he sometimes calls people names.
"Look, I've been asked before when it comes to role models, as a person of faith, I think we all have one perfect role model and when I'm asked that question I point to God, I point to my faith. And that's where I would tell my kids to look," she replied.