New York's Gay Marriage Challenge Rejected by Appeals Court
NEW YORK - A state appeals court rejected a lawsuit challenging New York's gay marriage law Friday, ruling that Republican state senators did not violate the state's open meeting law when they held closed-door meetings with gay marriage supporters, including Gov. Andrew Cuomo and Mayor Michael Bloomberg.
The Appellate Division of state Supreme Court in Rochester voted 5-0 to reject the challenge brought by New Yorkers for Constitutional Freedoms. The case questioned the legality of the process and procedure by which same-sex marriage became law in New York and sought to invalidate gay marriages performed in the state.
New York's open meeting law requires that legislative deliberations be open to the public.
The New York group filed its suit last July, one day after the state's Marriage Equality Act was enacted, claiming that private lobbying of the Republican caucus in favor of the gay marriage law supported by Cuomo and Bloomberg violated New York's Open Meeting Law.
Attorney General Eric Schneiderman, who represented the State of New York, argued that the Republican caucus with invited guests were exempt from the law.
The appellate court on Friday ruled that the Open Meeting Law should not be "read to limit eligible guests to members of the same political party of the political caucus that issued the invitation."
"In the event that we were to adopt plaintiffs' limited definition of `guests,' it would be impossible for a Democratic member of a governor's office, such as a budget director, to speak to a majority Republican caucus," the court stated in its decision.
Rev. Jason J. McGuire, NYCF's Executive Director and a plaintiff in the case, said he was disappointed in the court's ruling. He said he would weigh the legal options moving forward to defend the "integrity of our legislative process."
"The truth is even liberal-leaning good government groups have had to admit that the process by which same-sex 'marriage' became law was a bad one," he said.
"If we can't trust elected leaders to play by the rules when they seek to pass legislation, then anything can pass against the will of the people – whether it be same-sex 'marriage' or a national health care initiative."
Mathew Staver, founder of Liberty Counsel, said he expects to appeal the decision, according to The Associated Press.
Cuomo signed the Marriage Equality Act into law on June 24, 2011, after it was approved by the New York Senate in a vote, 33 to 29.
Closed-door negotiations by Cuomo and Bloomberg helped to muster the remaining few votes the bill needed to pass the Senate. Undecided Republican state senators, Mark Grisanti of Buffalo and Stephen Saland of Poughkeepsie, switched from being undecided to "yes" votes in the final moments before the vote.
VIEW PHOTOS OF RALLY PROTESTING NEW YORK GAY MARRIAGE: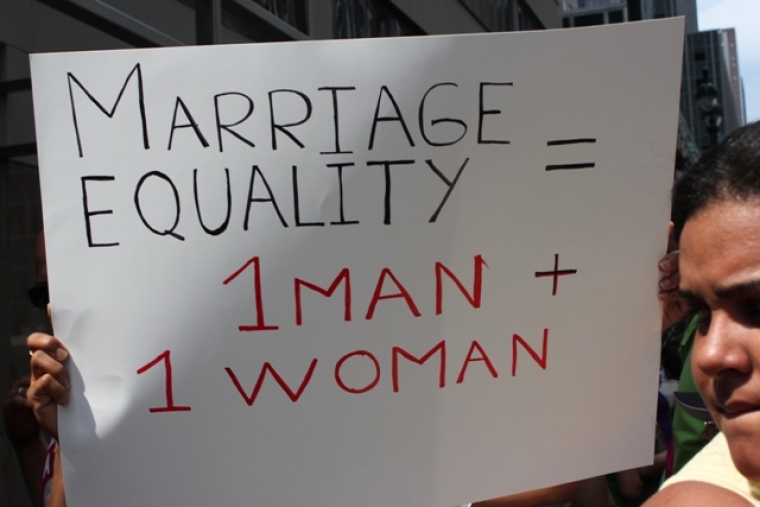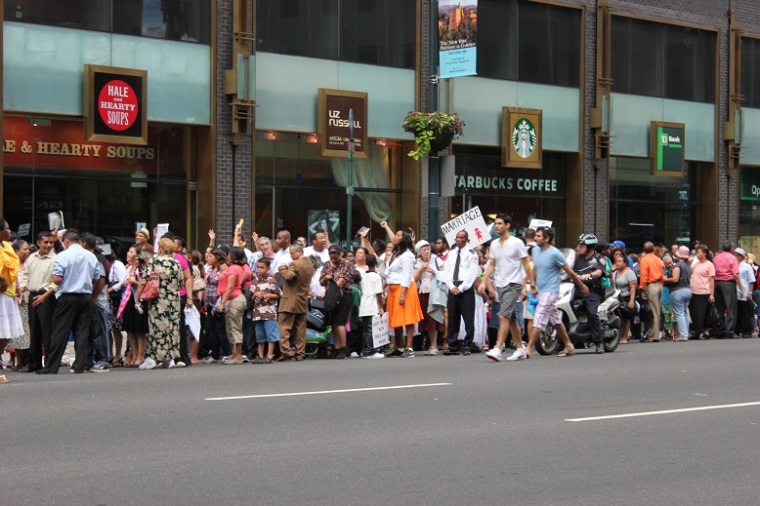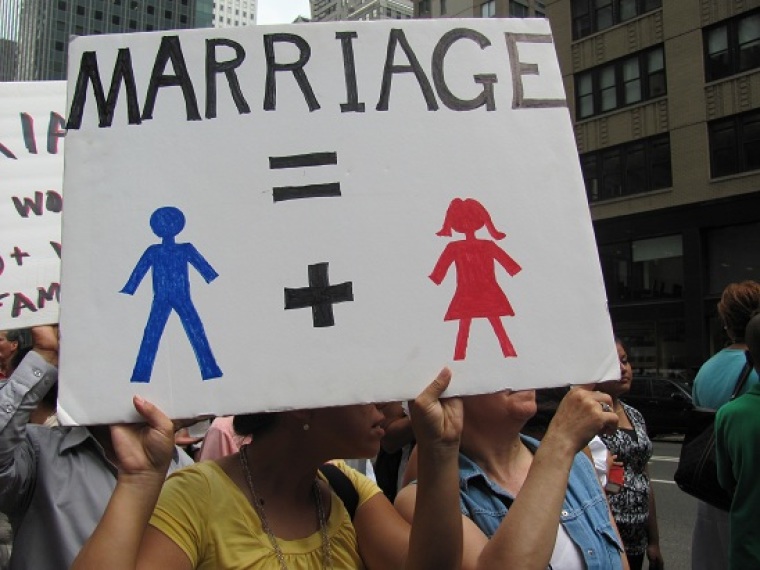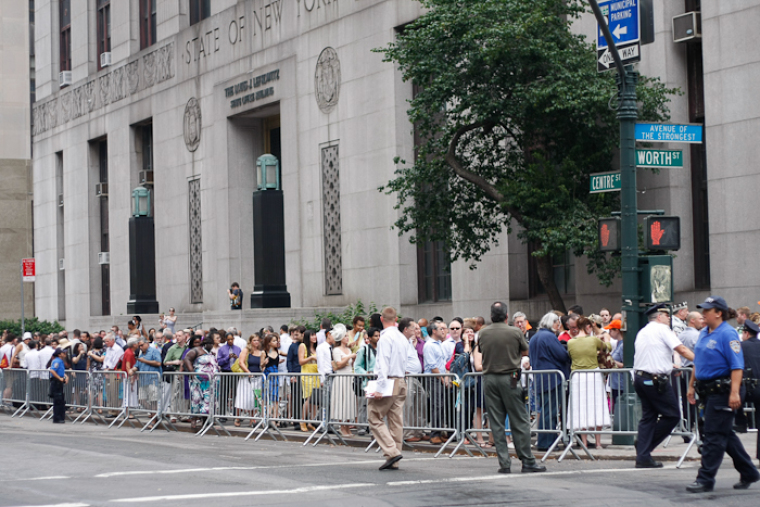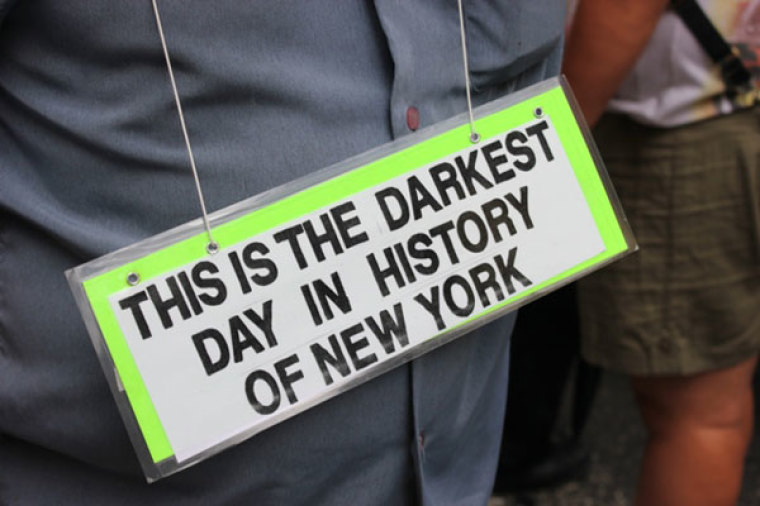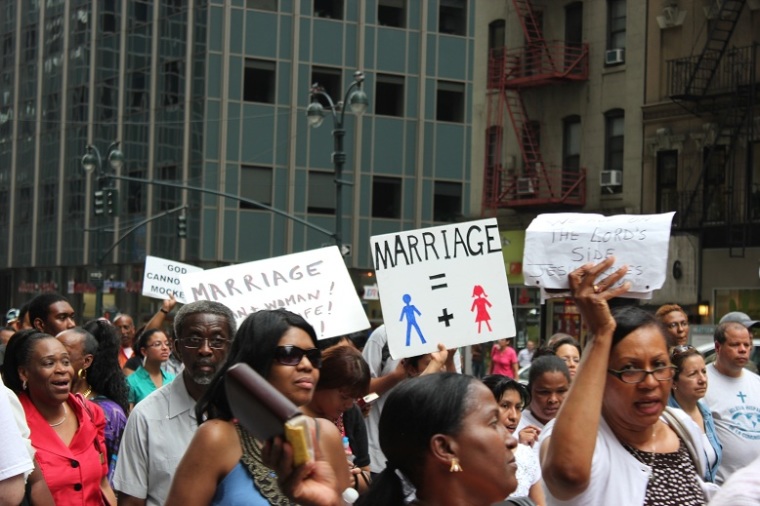 View Photos