Newlywed Church Elder Charged With Premeditated Murder of Minister Wife He Called His 'Favor' From God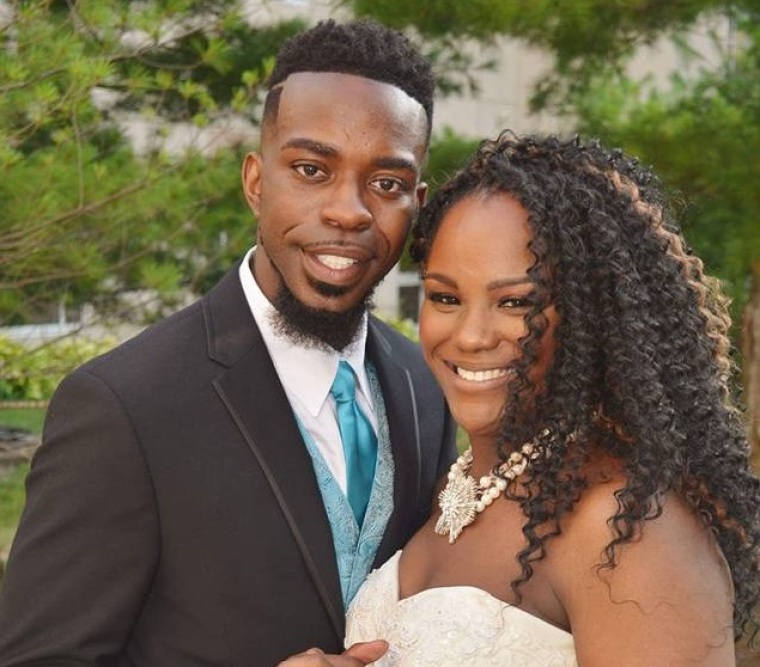 Members of Repairers Kansas City, a charismatic non-denominational church in Missouri, are grieving in shock after learning that a zealous newlywed elder of their church has been arrested and charged with first-degree premeditated murder of his wife, who is also a beloved minister.
"I've cried all that I can," said the church's lead Pastor, Carlton Funderburke, who married the 30-year-old elder Robert Harris and his late 38-year-old wife, Tanisha, in July 2016, according to the Kansas City Star. "They were a loving couple. ... They were a wonderful newlywed couple."
Overland Park police say that at about 4 p.m. Monday, they were called to an apartment in the 8000 block of Perry Street about a domestic disturbance.
Harris was found alone in the apartment but several hours later he called police to report that his wife was missing. When he was further questioned, however, officers became suspicious and he admitted he had something to do with her disappearance.
Tanisha's body was later found in a field in Raymore and her husband was taken in custody.
Funderburke, 38, said he saw "no signs at all" that the couple was having trouble.
He said along with being an associate minister who was loved for her spiritual energy, Tanisha served as an administrative assistant and part of the church's finance team.
"They were very involved, very engaged, active in the community of church. These were not regular attenders or regular parishioners. They're part of the background of what we do as a ministry. ... It's very shocking," Funderburke told the Kansas City Star.
For their secular jobs, said Funderburke, Tanisha worked at a bank and Robert Harris, who is an Army veteran, worked at a hospital. They each had a daughter from previous marriages and Tanisha's daughter lived with the couple.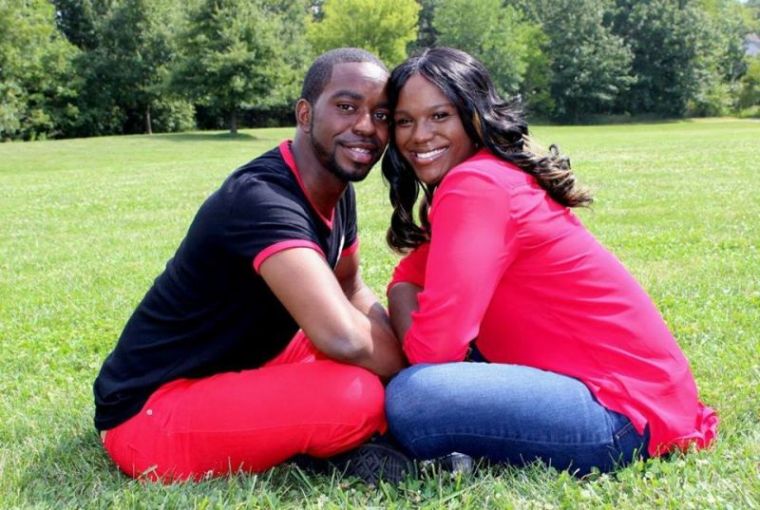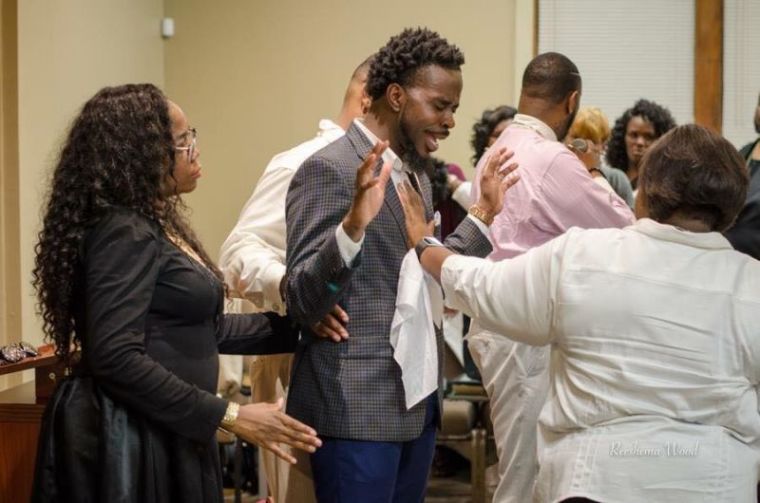 "It has been an emotional roller-coaster to say the least. Our hearts go out to Tanisha's family. We have been in contact with some of them. Our hearts go out to Robert's family ... we're just trying to pray and navigate through these next days, hours and weeks."
He described Tanisha as an "amazing go-getter."
"She is utterly irreplaceable. I don't know what we're going to do, but the Lord will see us through," the pastor said.
He explained that Robert Harris visited the church a couple of times, and during one of those times he met Tanisha. Her Facebook page says she first met him in July 2012 and is filled with photos of the couple in happier times.
Pastor Funderburke said Robert Harris proposed to Tanisha in September 2015 and they were married less than a year later.
Minister Hopelizzette, who is also a member of the church, told Fox4KC that she can't believe that Harris is linked to his wife's death.
"It's beyond unreal because I knew Robert Harris," Hopelizzette said. "He was my spiritual counselor. He was our go-to man when we couldn't reach our pastor. He loved her."
A video on Robert Harris' Facebook page shows him preaching passionately. In another post about his wife he described her as his "favor."
Hopelizzette also had warm words about Tanisha.
"She was loving and kind, and she would do anything for you. And she was very soft spoken and sweet but powerful, and she was a loving mother and a devoted, caring wife. She had a daughter and he had a daughter, but they were a family. They had just come back from taking his daughter home. She was with them for the whole Christmas holiday," Hopelizzette said.
Robert Harris is jailed on a $1 million bond, the Johnson County District Attorney's Office said.