Next Step of Faith for 'Touched by an Angel' Producer: Hallmark Movie 'Signed, Sealed, Delivered for Christmas' (Interview)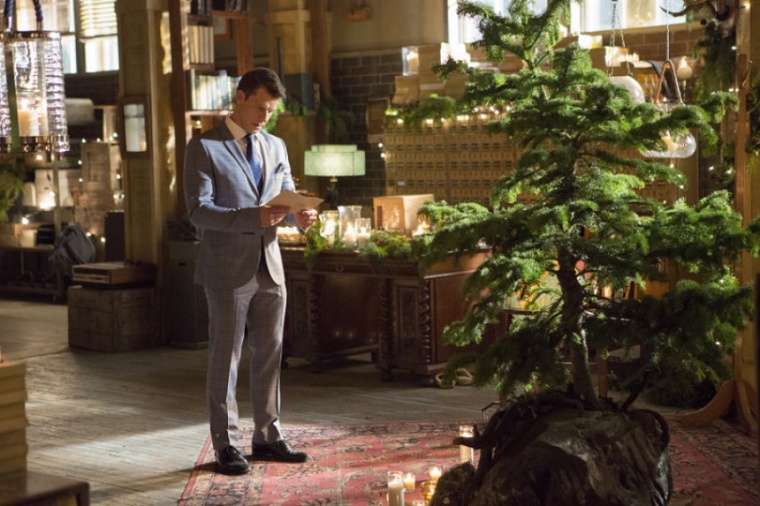 It's not too hard to imagine that Hallmark's TV movie "Signed, Sealed, Delivered for Christmas" — produced and written by Martha Williamson, the creative visionary behind the ground-breaking TV show "Touched by an Angel" — premiering on Sunday will become a Christmas classic, early reviews say as much.
Crown Media Family Networks recently announced that the Hallmark Channel original weekly scripted series, "Signed, Sealed, Delivered," also produced and written by Williamson, will move to sister network Hallmark Movies & Mysteries as a movie franchise consisting of a series of two-hour original films. Debuting on Nov. 23 at 9 p.m. ET/PT, 8C, "Signed, Sealed, Delivered for Christmas" will be the first movie in the franchise, with three more slated for 2015.
"Signed, Sealed, Delivered," the weekly series, is described as a comedic drama that follows the lives of a group of postal workers who transform themselves into an untraditional team of detectives to track down intended recipients of undeliverable mail. Their missions take them out of the office into an unpredictable world where redirected letters and packages can save lives, solve crimes, reunite old loves and change futures by arriving late but somehow on time.
Williamson told The Christian Post on Friday that when she was approached by Hallmark to do the Christmas movie as a debut for its new movie franchise, network executives knew they were not going to get typical holiday fare.
"They knew that this is not going to be, as I said, a romp with elves, and puppies, and sleigh rides," Williamson explained. "I wanted to go deeper and I wanted to reach for something that touches people's hearts."
The weekly TV series already has viewers taking the characters "into their hearts," she said.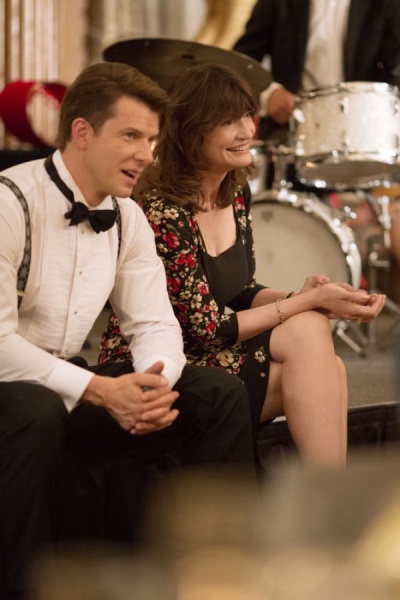 Williamson made television history when her CBS series "Touched by an Angel" set a new standard for an inspirational family drama when it grew to a weekly audience of 25 million viewers during its initial nine year run.
She also became the first woman to solely executive produce two one-hours simultaneously with "Promised Land," which aired for three years on CBS.
Williamson began her career in comedy with the producing teams for Carol Burnett and Joan Rivers, and went on to write and produce situation comedies such as "The Facts of Life," "Family Man" and "Jack's Place" for all the networks before making the transition to one-hour drama.
Her work has been inducted into the Television and Radio Hall of Fame and honored with numerous awards, including the Edward R. Murrow Responsibility in Television Award, the Templeton Prize Epiphany Award and nine Emmy nominations.
Below is an edited transcript of Williamson's interview with The Christian Post.
CP: What did you set out to do in the making of "Signed, Sealed, Delivered for Christmas?"
Williamson: I wanted people to remember that as joyful and fun as Christmas is, people always complain about how commercial Christmas has become and it is inevitably followed by "this is really all about love." But it's about more. It's about the birth of Jesus, and when you celebrate Christmas it would be a good thing to remember that that's what Christmas is actually about.
The love that we are celebrating is the free gift that we were given. That hardly ever gets discussed anymore, some of it gets danced around. But we are quite forthright about it without being preachy. We have fun with it. There's a whole Christmas pageant and we talk about the birth of Jesus quite openly, but it is an organic process within another story and there are some mysteries in there that get solved in the background of our two lead characters.
Christmas can be very hard for people. There is a line. … "Each of us has lost someone or something that we love in this world and somebody else's happy Christmas can make it hurt all over again if we don't let Christmas do what Christmas was meant to do."
I have seen this show probably 30 times, and it's a little embarrassing to admit since I wrote it, I still choke up when I see (actor) Erick Mabius quoting the Bible and talking about perfect love casts out all fear, because he says it not to preach, but it is part of his conversation. It comes from the depths of what he believes and that is very moving to me — that we are once again in a position where we can not just quote the Bible, but we can draw from it to not just be entertained but to exhort and to encourage.
CP: Were you thinking of believers and non-believers in making this movie?
Williamson: Always. The original "Touched by an Angel" pilot was called "Angel's Attic." It was something completely different and it was intended to capitalize on the new trend of interest in angels, and it had more of a New Age spin to it. When they knew the pilot wasn't working they came to me and asked me to fix it, and I said that we have to throw the pilot out. We need to throw it away and start over again. And they asked, can you keep this or that? And I said no, we have to start all over again. The only things that I kept were Roma Downey, Della Reese and the word "angel," and we started over.
They gave me the option to get rid of Roma and Della because their characters were actually completely different from what we came to know on "Touched." They were arguing and smoking and swearing and making drug jokes, and it was not a pretty picture. But I always knew that there was something really special with those two women, and if we could make it work we could really put into the mouths of two great actresses some great truths.
I was interviewed on "60 Minutes" once and the interviewer asked, "Are you trying to use the show to evangelize?" And I said that they didn't hire me to write a Christian TV show and I'm not a Christian writer, I'm a television writer and a producer who is a Christian. As a result, I cannot compromise what my faith is and my belief. I can't do that. I will say that if a believer's faith is strengthened or if an unbeliever finds their way to the thrown of God, that is one heck of a dividend. For me, that is such a wonderful confirmation that I'm doing what I have been called to do.
CP: How has your faith in God played a part in your career?
Williamson: Totally and unequivocally. I began my career on my knees in prayer and turned my future over to the Lord and He has guided me through thick and thin for more than 30 years. People say, "How can you be a Christian and work in television?" And I say, "How can you work in television and not be a Christian? And not rely on God, and not realize that as you create stories, the act of creation itself is a gift from the Creator? Why wouldn't you have access to the highest and the best?"
CP: Were there Christmas classics that you got some inspiration from for this movie?
Williamson: Well, I made a point of not going back and looking at anybody else's Christmas movies just because I wanted to start with a clean slate in my head, but who can grow up in America and not be influenced or inspired by "It's a Wonderful Life?" Nobody ever says "It's a Wonderful Life" is about an angel that came down and talked to George Bailey.
"It's a Wonderful Life" is about a guy who is despairing to such degree that he is ready to take his life until he is shown the meaning and purpose of his life. That has always inspired me for every episode we ever did of "Touched," every episode we ever did of "Promised Land," every episode that we have done of "Sign, Sealed, Delivered," always trying to elevate, to encourage, to inspire and, of course, when you add Christmas to that, you are absolutely given the freedom to discuss the source of that. In this episode there's no question that it begins and ends at the cross.
CP: What is the most important thing that you would like viewers to come away with after seeing "Signed, Sealed, Delivered for Christmas?"
Williamson: There's a line in the show that says, "You were so kind to everyone, but you're so hard on yourself." I would love for people to remember that Christmas should not be a burden, Christmas is a gift. And if they choose to accept it, there is freedom, not just during the Christmas season, but throughout your life.