NFL Great LaDainian Tomlinson Stars as Pastor in New Harold Cronk Film
The NFL's most prolific running back of the 2000s, LaDainian Tomlinson, will make his feature-film debut by starring as a pastor in Harold Cronk's upcoming film "God Bless the Broken Road."
The 37-year-old San Diego Chargers great, who headlines the list of finalists for the Pro Football Hall of Fame Class of 2017 in his first year of eligibility, will play the role of a pastor who helps a widow (played by Lindsay Pulsipher) restore her faith in God after she lost her husband during the war in Afghanistan.
According to the movie trailer, the widow, Amber Hill, was involved with her church before learning that her husband, a military service member, was killed in action.
While struggling to grieve with the loss of her husband and the fact that her daughter won't have a father, Hill begins to question her faith.
"I tried putting my faith in God. Look where it got me," Hill says in the film.
According to the Internet Movie Database, Tomlinson plays the role of Pastor Williams.
"If they are willing to turn to God with just the tiniest seed of faith, he will show them that nothing is impossible," Pastor Williams says during a sermon in the film.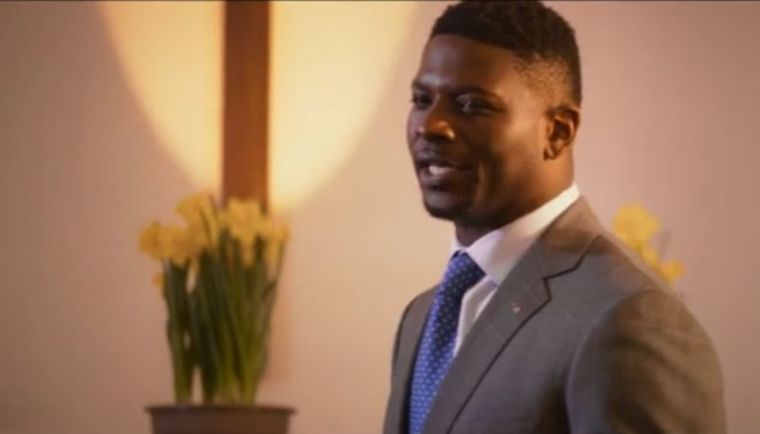 The movie's website explains that "Amber is forced to decide between the broken road she knows so well, or trusting in a new path that God has provided."
The film is inspired by a popular country song titled "Bless the Broken Road," which was originally recorded by the Nitty Gritty Dirt Band in 1994 and recorded again by Rascal Flatts in 2004.
Directed by Cronk, who also directed the "God's Not Dead" movies," the upcoming film seeks to pay tribute to American service members and their families while combining elements of country life with faith.
Tomlinson, who led the NFL in rushing yards from 2001 to 2011 and set a single-season rushing touchdown record on the way to winning league MVP for the 2006 season, learned from an early age to give all the credit for his successes to God.
"My mom told me a long time ago [that] God would take me to places I'd never dreamed if I kept Him first and gave Him all the glory. I believe that with all my might. It's still the same way with me. I make sure I always give Him all the glory and praise," Tomlinson once told the "The 700 Club." "God has given me all these blessings. A lot of people may know my face and know that I'm a good player on the football field, but they probably don't really know me as a person. I owe this to God; it's all about Him."
The film also stars "American idol" alum Jordin Sparks.