NFL's Ryan Shazier Still Wheelchair Bound 1 Month After Game Injury, but Is Praising the Lord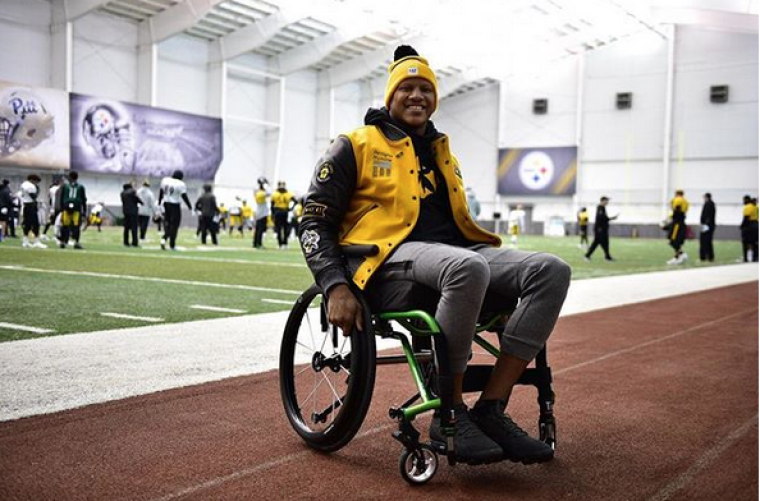 Ryan Shazier is still wheelchair bound one month after a brutal game injury resulted in a spinal contusion that left him without feeling in his legs. But that isn't stopping the Pittsburgh Steelers linebacker from thanking God for each part of his journey to healing.
This week was the first time Shazier returned to practice since the Dec. 4 game against the Cincinnati Bengals. Days after the injury, the 25 year old had to undergo a spinal stabilization surgery.
After he visited the Steelers practice in a wheelchair this week, Shazier wrote an Instagram post about the experience, which he thanked the Lord for. For Shazier, each step in his recovery process is a first down, which is a football term for moving the ball across the field at least 10 yards.
"I want to thank the Lord for the first downs that he has been allowing me to achieve. The touchdown is going to come in His timing, but today was a first down," he wrote. "I was finally able to make it to practice with my teammates. It's great to be back for practices and meetings. Just to be able to feel a part of it means the world."
The linebacker assured fans that he was working hard to return to the game that he loves.
"So I'm working harder than I ever have to get back. I've been making strides over the past month and continue to make progress," he revealed. "Taking it day-by-day, but I'm far from done. The Lord has not finished His work yet."
He went on to thank the people who have been praying for his recovery, insisting that they were helping his progress.
"I want to say thank you to the fans and Steelers Nation for the prayers. If it wasn't for my family, friends and your prayers I wouldn't be [where] I am now," Shazier said. "They have lifted me and my family through this journey and I ask for you to continue praying for me, as I continue to work daily on improving my health. #Shalieve#Steelers#prayfor50."
While some have speculated about Shazier's progress, his father, Vernon, has asked for privacy in the matter.
"He's much better, but we've agreed to keep his progress private until he's ready to share where he's at," Vernon said in an NFL report.
When he initially got injured, the athlete's father recalled his son asking for prayer.
"He said, 'Daddy, pray for me. I can't feel my legs,'" Vernon said.
Now that over a month has passed, his father assured fans that his son is making progress.
"He's making progress daily," Vernon said, according to Penn Live. "He's a long ways from where he was Monday night when he was laying on the field."