NHS Faces Lawsuit for Not Funding Fertility Services for Transgenders Who Want Kids
Mother of Transgender Child Blasts Demands That NHS Pay for Fertility Treatments for People Who Change Sex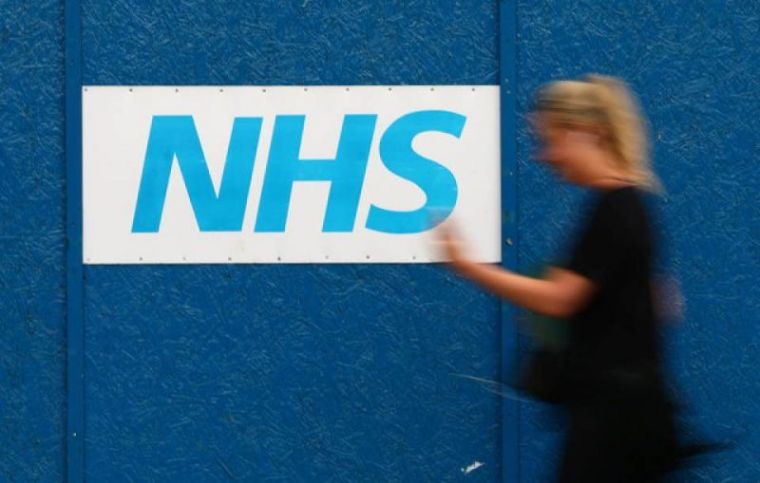 England's National Health Service is being threatened with legal action for not funding fertility services for transgender individuals before they undergo hormone treatments and sex-change operations that lead to sterility. 
The Independent reports that on Aug. 3 the Equality and Human Rights Commission, which "enforces equality legislation for protected characteristics" such as gender reassignment and sexual orientation, "took the first step toward a judicial review by writing a pre-action letter to NHS England." The group argued that the NHS' policy of not paying to store sperm or eggs belonging to transgender individuals is "outdated."
"A choice between treatment for gender dysphoria and the chance to start a family is not a real choice. We have asked NHS England to reflect on the true breadth of their statutory mandate and the impact on the transgender community of these outdated policies," the EHRC's letter to the NHS said in part.
The demand for gender reassignment surgeries in the U.K. has increased since the NHS began offering the procedures in 1999.
A British mother whose 20-year-old daughter first started saying she was transgender when she was 15, believes the EHRC's demands reflect mixed up priorities on the part of the government and NHS, and that they have brought this on themselves.
In an interview with The Christian Post on condition of anonymity, the woman said she believes her daughter is caught up in the social contagion and phenomenon known as rapid onset gender dysphoria.
"I blindly trusted the NHS therapists but understood very little about their methods or therapy," she said, recounting her ordeal. "In just five sessions she was diagnosed as transgender and was cleared for hormone treatment. Neither I nor her father were contacted to discuss her situation until afterward. She has since been diagnosed with ADHD."
She added that had she known the therapy would be so affirming, she would never have allowed her to be treated by the NHS.
"Adolescents brains are not fully formed until around 25, and so their logic and decision-making is not yet mature enough to handle such a decision."
Her daughter is reportedly aware of the fertility issues at stake and maintains she does not want any biological children of her own and does not want to extract and freeze her eggs.
"I'm concerned that she is making a life-changing decision too young. I didn't want children at age 20. Yet I went on to have two," the mother said.
"The NHS is funding healthy young bodies to become sterile and then people are asking them to fund fertility treatment [for those same people]. The NHS is struggling and there needs to be more research into the causes of gender dysphoria, not funding for medicalizing psychological issues," she asserted.
The push to provide fertility treatment for transgender individuals before they begin their physical sex-reassignment procedures comes at a time when eight out of 10 NHS Clinical Commissioning Groups bar heterosexual couples from obtaining IVF treatments if they already have a child together or one partner has a living child from a previous relationship. This policy even applies to women who are seeking IVF after surviving cervical cancer.
Due to funding issues at the NHS, earlier this year doctors were told to cancel thousands of non-emergency operations for at least one month, The Sunday Times reported. Yet the EHRC and the British Fertility Society are demanding that the NHS provide free egg and sperm storage so that transgender individuals can have children biologically related to them after they become sterile.
The NHS maintains that the EHRC has "misplaced their fire" and says the government is responsible for the restriction on all fertility treatments, as cuts for such services — like gamete extraction and IVF — are in effect and access is thereby limited, especially in certain parts of the country.
Meg Kilgannon, a fertility care practitioner and member of the International Institute of Restorative Reproductive Medicine, commented in an email to CP that "there are no guarantees in life and no one has a right to fertility treatments," she said.
Kilgannon is also a part of Hands Across the Aisle, an international coalition of women who span the spectrum politically and are pushing back against transgender ideology, frequently highlighting how it's particularly harmful to women and children.
"Children are not guaranteed to anyone and they should not be chattel in the gender identity wars," she added.