Nicki Minaj Slams Obama, Endorses Mitt Romney? Fans React
Nicki Minaj has received widespread backlash over her political alignment because the lyrics to her rap in Lil Wayne's song "Mercy (Remix)" have led to speculation that she may have criticized President Barack Obama.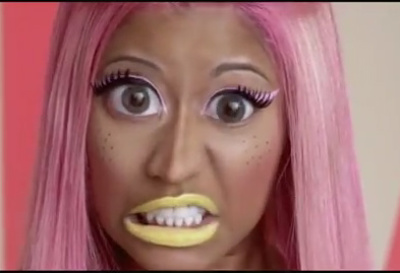 In the song Minaj raps "I'm a Republican voting for Mitt Romney, you lazy b------ is f------ up the economy," which has led to assumptions that she is referring to Obama as "lazy." The singer, who has a large African-American fan base, has sparked outrage because over 90 percent of African-American voters voted for Obama in 2008 and the vast majority still support the President, according to CNN.com polls.
Hoards of fans flocked to Twitter where they engaged in heated debates over Minaj's song lyrics.
"Nicki Minaj says she's voting for Mitt Romney......... I'm going back to Lil' Kim," David Robert tweeted.
"Nicki Minaj is voting for Mitt Romney, which is one, if not the most compelling reason, for everyone else not to vote for him," Rob Hoffman tweeted.
While an overwhelming number of Minaj's Twitter followers expressed disappointment in her political leaning, others did not understand the backlash.
"Haha. Team Nicki! I Love Mitt Romney too. I, like Nicki, worked hard for my wealth and refuse to let Obama dictate who I share it with!" Paul Brown tweeted.
"I don't know why people are making a big deal about Nicki Minaj endorsing Mitt Romney. Who cares? Eman tweeted.
The "Starships" singer's support of Romney has sparked fears of a boycott, with a growing number of fans threatening to boycott her music.
Other celebrities who have endorsed the Republican Presidential hopeful are Clint Eastwood, Kid Rock, Cindy Crawford and Chuck Norris.
Some of Romney's policies include repealing Obamacare, implementing tax cuts, increasing military spending and although he supports the right to bear arms, he also supports gun control. The former Massachusetts governor also opposes same-sex marriage.
Nicki Minaj Interview on Nightline, Comments on Lady Gaga Comparision