Nigerian Pastor Goes Blind After Being 'Pistol-Whipped,' Beaten by Government Agents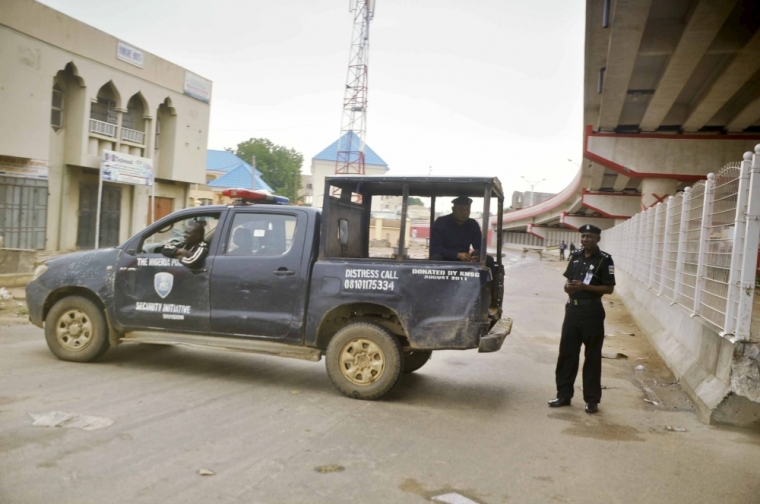 A Christian pastor in Nigeria says he went blind after being tortured by government officials when he was falsely accused of using counterfeit money.
Ejimozor Williams, the 46-year-old pastor of Gracious and Mercy Prophetic International Church in the town of Egbeda in the Ayobo state, told the Nigerian news site The Punch that he lost his vision after he was detained for weeks and tortured by Department of State Services agents in 2014.
Williams' troubles began when agents invaded his home in May 2014 in search of a "houseboy" named Chukwujekwu, who Williams helped out by letting him live in his home.
Chukwujekwu had been accused of defrauding some local residents by using fake currency and the agents raided Williams' home but were not able to find Chukwujekwu because he had fled from the home. However, they were able to find Williams and the counterfeit currency.
"During the search, they found the fake dollars Chukwujekwu used to defraud people in the area. They said I should sign a statement, but I refused," Williams said. "They beat me up."
Williams said he was taken away in a government vehicle that took him to the DSS office in Magodo.
When Williams asked one of the agents what it was that he did wrong, he claims that one of the agents pistol-whipped him in the face with the butt of the gun and even threatened to kill him. Because of the incident, Williams said part of his skull was compressed.
"It was when we arrived at their head office that I realized they were DSS officials," he explained. "They chained my hands and feet. The next day, they informed me that [one of the local residents] told them that we both used fake dollars to defraud people. I denied the claim."
Williams explained that he was held "incommunicado" for a period of three weeks, during which he was "constantly tortured."
He added that DSS agents offered to release him if he paid a large sum of money, which he didn't have.
"After another round of torture, I fainted and was rushed to a clinic where they told them that my blood pressure was low," Williams recalled.
Williams said he was eventually transferred to the State Criminal Investigation and Intelligence Department of the Lagos State Police Command, where he spent two weeks before he was arraigned by a magistrate. He was eventually placed in the Ikoyi Prison, where he stayed until he was able to meet the bail conditions.
It was during his time in the Ikoyi Prison that Williams began to suffer from a migraine. He was then taken to a local hospital.
"This led to a partial stroke. I was at home some weeks later when everywhere suddenly went blank. I couldn't see anything again and that was how I went blind," Williams said. "Now, I cannot do anything for myself and my family. I am frustrated. I also have diabetes and high blood pressure."
After medical examinations were performed at eight different medical facilities, Williams' wife, Chinyere, told The Punch that doctors eventually ordered a CT scan. The scan revealed that Williams' brain had been damaged after he was pistol-whipped by the DSS agent in the car on the day of his arrest.
The DSS dropped its case against Williams and officials didn't even bother to show up in court for his other hearings.
Lawyer Femi Falana told The Punch that the DSS agents violated Williams' rights when they assaulted him.
"The family has given us a firm instruction to pursue the matter legally," Falana said. "Beyond asking for exemplary damages for him, we also intend to use his case to stop the practice of subjecting innocent members of the public to torture."