Nikolas Cruz: 5 Facts You Need to Know About Florida School Shooter
FBI Knew He Wanted to Be a School Shooter
5. Cruz's Adoptive Mother Died Last Year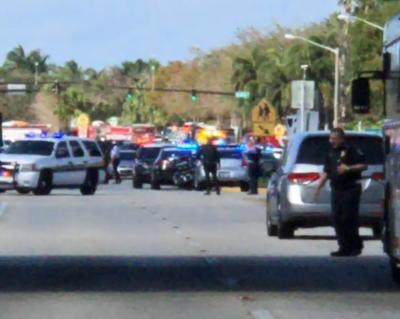 Cruz lost his adoptive mother, Lynda Cruz, to illness in November, after she lost her battle against the flu and pneumonia.
Kathie Blaine, her cousin, told CNN that the teenager's father had died more than a decade ago due to a heart-attack.
Jim Lewis, a Ft. Lauderdale attorney who represents the family, explained that following the death of his mother, Cruz had been living with a friend's family who took him in.
"They offered him a home and tried to help the kid out because he really didn't have any other place to stay." Lewis said.
The family that Cruz was staying with are fully cooperating with the investigation and have allowed authorities access to search their residence, Lewis told CNN affiliate WPTV.
"They are heartbroken. The kid that lives here goes to that school and knows many of these kids. He is just as heartbroken and shocked as everyone else. They cared for this kid and really wanted to help him," the attorney explained.