North Dakota Schools to Reverse Course, Allow Pro-Life Student Groups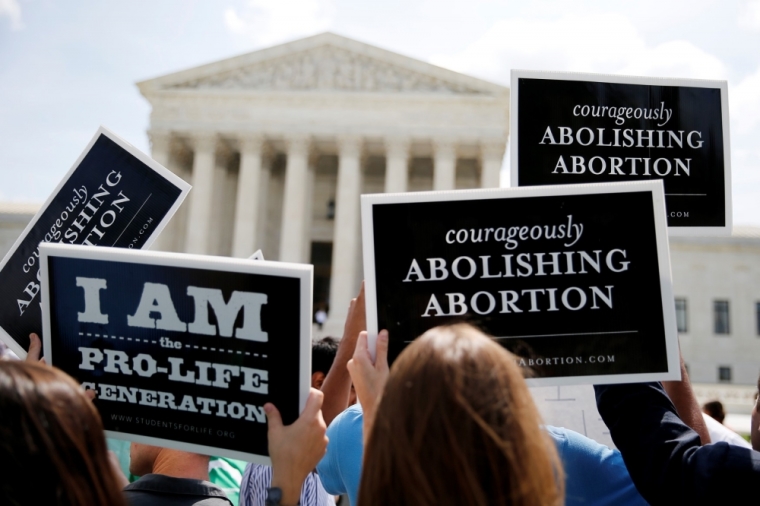 Two high schools in North Dakota have reversed course and will now allow for pro-life student groups to form at their facilities.
Fargo North High School and Davies High School, both of the Fargo Public School District No. 1, will now formally recognize two Students for Life Club chapters.
In a statement posted Wednesday on the Students for Life's website, Fargo North sophomore Brigid O'Keefe, a student who had attempted to set up an SFL chapter, said she was grateful for the school's decision.
"We are thankful to the attorneys at Thomas More Society and to Students for Life of America for supporting all our efforts," said O'Keefe.
"We look forward to educating our fellow students on the beauty of life at all stages and offering assistance to those in need in our community."
Last month, the conservative legal firm the Thomas More Society sent a letter to Fargo Public School officials regarding the alleged discrimination against SFL.
In a statement sent to The Christian Post late last month, Fargo officials denied any wrongdoing in rejecting recognition for the two pro-life student groups.
At issue for both high schools, argued the school district in the statement, were matters stemming from the process for student group recognition that have nothing to do with the abortion debate.
"Administration at Davies High School has not received an application for students to form a Davies Teens for Life group at Davies High School. Students did approach administration in September 2014 regarding the possibility of starting the club," read the statement.
"In February, administration at North High School received an incomplete application for students to form a Spartans for Life group. … Included in the 'potential advisor of the club' area of the application were names of two staff members that serve as paraprofessionals at North High School. Paraprofessionals cannot serve as coaches or advisors of student groups due to the Fair Labor Standards Act."
SFL denounced the statement and according to local media, in private correspondence Davies High School Assistant Principal Lenny Ohlhauser did not mention application issues, but rather concern about the student group being connected to a church.
"They are purposely trying to make two high school sophomores look inept when in reality, it is the school district that is fumbling around," said Kristan Hawkins, president of Students for Life of America, in a statement last month.
"As we approach the end of the school year, we suspect the school district is trying to push this 'issue' under the rug for a few more months in the hopes that Brigid and Katie will forget about wanting to educate their peers and serve women in need."
Jocelyn Floyd, associate counsel with the Thomas More Society, said in a statement released Wednesday that students had rights also.
"High-schoolers do not lose their right to form clubs and speak their message just because they are pro-life," said Floyd.
"Rather, they should be encouraged to add their voices to the marketplace of ideas, as the pro-life students at Fargo North and Davies will now be able to do."