North Korea Denies Hacking Sony; Proposes Joint-Probe Warning US of 'Grave Consequences' If Obama Doesn't Agree
North Korea Denies Hacking Sony; Proposes Joint-Probe Warning US of 'Grave Consequences' If Obama Doesn't Agree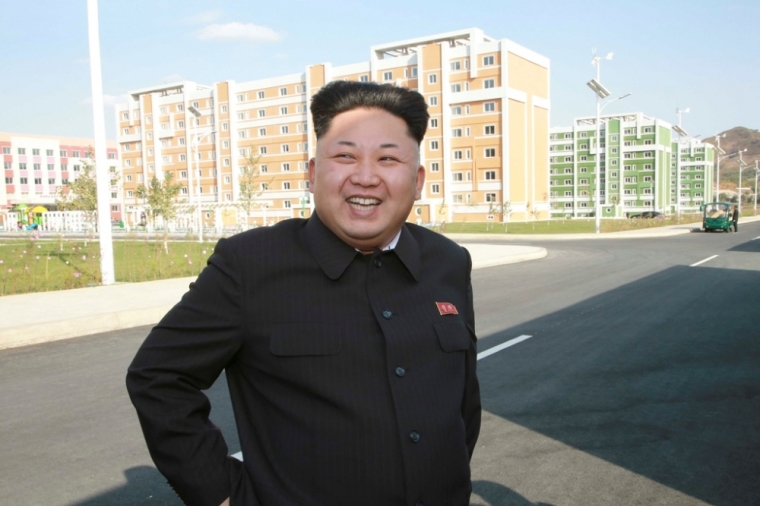 North Korea claimed it was not involved in a cyber attack on Sony Pictures, which led to the cancellation of the release of the movie "The Interview," and also "offered" a joint investigation into it with the United States, warning of "grave consequences" if Washington doesn't agree.
There would be "grave consequences" if the United States refuses to conduct a joint probe and continues to accuse Pyongyang, North Korea's official KCNA news agency quoted an anonymous spokesman of the North's foreign ministry as saying Saturday, according to Reuters.
Sony on Wednesday dropped its plans to release "The Interview," an action comedy about a plot to kill North Korean leader Kim Jong-Un, on Christmas Day. "Sony Pictures has been the victim of an unprecedented criminal assault against our employees, our customers, and our business," Sony said in a statement.
"We propose to conduct a joint investigation with the U.S. in response to groundless slander being perpetrated by the U.S. by mobilizing public opinion," the spokesman said. "If the U.S. refuses to accept our proposal for a joint investigation and continues to talk about some kind of response by dragging us into the case, it must remember there will be grave consequences."
The hackers, who call themselves The Guardians of Peace, posted on a website last week that they promise to give a "Christmas gift" to Sony to put the company, which had already been forced to cancel the production of several films, "into the worst state."
"The vicious mocking of Kim is only a result of senseless cultural arrogance," the newspaper said.
"We have already given our clear demand to the management team of SONY, however, they have refused to accept," the hackers said in an earlier message. "Do carry out our demand if you want to escape us. And, stop immediately showing the movie of terrorism which can break the regional peace and cause the war!"
The cyber attack, which has revealed four films along with numerous email threads and even salary details of Hollywood stars, had compelled Sony to cancel the production of several of its film projects, as the company's network was not being able to process any payments.
North Korea's response comes days after the FBI said there was enough information to "conclude that the North Korean government is responsible" for the cyber attack.
The malware "revealed links to other malware that the FBI knows North Korean actors previously developed," the FBI said, adding that it also noticed "significant overlap between the infrastructure used in this attack and other malicious cyber activity the U.S. government has previously linked directly to North Korea."
President Barack Obama said Friday that Sony "made a mistake" in cancelling the release of the movie, starring Seth Rogen and James Franco and directed by Evan Goldberg and Rogen.
"I wish they had spoken to me first," Obama said at a year-end news conference. "I would have told them, 'Do not get into a pattern in which you're intimidated by these kinds of criminal attacks. ... We cannot have a society in which some dictator someplace can start imposing censorship."