North Korean Christian Imprisoned for Faith Shares Powerful Words God Spoke to Her Amid Torture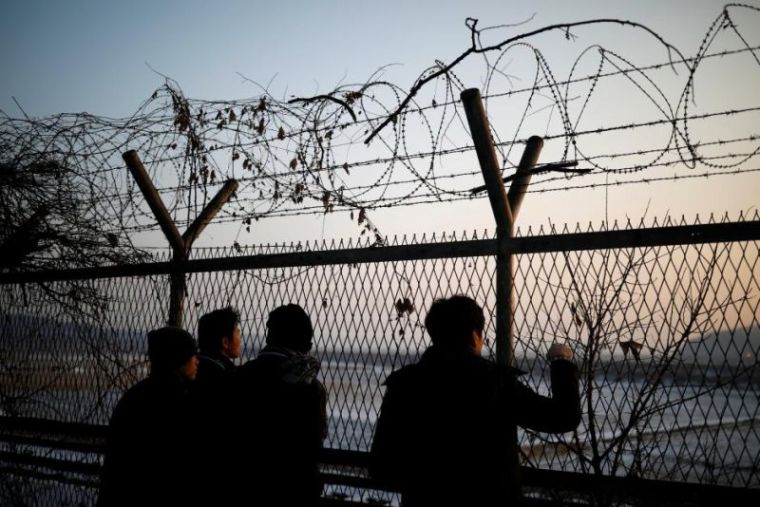 A North Korean Christian tortured for sharing her faith while imprisoned in one of the country's notorious labor camps revealed how the Lord spoke to her during a particularly brutal beating, giving her the strength to survive. 
Hea Woo, a Christian who survived her sentence and later escaped into South Korea, told ChristianToday that after being arrested, she was moved between 10 different prisons where she experienced "living hell."
Despite the horrific conditions, Woo, whose husband died during imprisonment, said "God was there" the entire time.
"I started to pray for the lost souls there who are dying without knowing Jesus Christ. I prayed to the Lord, saying: 'I want to be a salt and light in this place for these poor souls,'" she recalled, adding she was tortured several times for sharing her faith.
"I wasn't scared of the torture but I was scared that I might lose consciousness and in my unconsciousness I might deny Jesus' name," she said. "That was what I was scared of."
After enduring torture for four days, Woo "collapsed" and felt she couldn't stand anymore. Desperate, she cried out to God and was reminded of the verse from Jeremiah 33.3: "Call to me I will answer you and I will show you unimaginable things."
"So I was able to bear all the sufferings at the time," she said. "I was taken back to my cell and heard the really loud, audible voice of the Lord. It said: 'My beloved daughter, you walked on water today.' It was a really loud strong audible voice but no one else heard."
At that moment, Woo realized the Lord was there throughout her torture.
"I had to really thank Him that He was there with me," she said. "After that day I didn't get tortured. The Lord protected me."
Describing life in the prison camps, Woo said she shared a cell designed for 50 with 200 other inmates.
"There wasn't even space to stand properly," she said. "In one corner of the cell there was a toilet but to prevent the prisoners from escaping there were no windows in the toilet — only a hole in the floor. So it was really disgusting and the smell was so horrible. The people suffered headaches because of the smell and often we would get sick. Also there were lots of rats in the toilets."
When prisoners died, guards would break their bodies into two pieces, place them in a cart, and take them outside for cremation, Woo revealed. Because the crematorium was so small and there were so many dead bodies, inmates were sometimes forced to cut the dead bodies into small pieces with an axe, she said.
"After the cremation the ashes were scattered in the fields but often they were blown away in the wind," Woo explained. "So the inmates had to walk over the ash. I thought: 'One day the prisoners will walk over me.'"
After being released from prison, she traveled to the Yalu River which separates North Korea from its only ally, China.
"On the bank there was a very high electric fence," she said. "So I prayed at that time that 'Lord, you have led me this far. If it is time for me to go to you, then just take my life.' Then I put my hand into the fence. But after a while I thought I was dead but I was able to open my eyes ... I realized there was no electricity."
Eventually, Woo was able to travel through the border from China to Myanmar, and eventually to Thailand.
"So I really thank the Lord. He answered all my prayers, whether it was a prayer in a whisper, or a prayer in a shout," she said. "All my prayers have been answered! My confession of faith is in Psalm 119.71 which says: 'It is for my good that I have been afflicted so that I can follow his law.' Now I am the happiest person in the whole world! I have nothing but because of Jesus Christ in me I am so happy!"
It's estimated that more than 120,000 people are imprisoned in North Korea's prison camp system, where detainees are subjected to forced labor, torture, starvation, rape and death.
In his memoir, Not Forgotten: The True Story of My Imprisonment in North Korea, American Christian missionary Kenneth Bae, who was detained in North Korea for two years, revealed the physical and mental torture he endured at the hands of prison guards.
The pastor, who was sentenced to 15 years hard labor before the U.S. secured his release, said he was interrogated for over 12 hours a day for the first four weeks of his imprisonment. While he was not physically beaten or tortured, Bae said the psychological torment was almost worse.
He said one interrogator kept telling him: "No one remembers you. You have been forgotten by people, your government. You're not going home anytime soon. You'll be here for 15 years. You'll be 60 before you go home."
"I felt like an insect, tangled in the spider web," Bae recalled. "Every time I moved it got messier, with no way out."
Previously, Bae explained that people in the North have their lives controlled by the state and aren't aware of what's going on elsewhere in the world. "If one day the South and North are reunified, wouldn't it be great if we could all live together and move forward as one nation? This has become one of my greatest hopes," he said.
The missionary said he would like to support North Koreans who have fled to South Korea due to repression in their country. "So I'm working on ways to help them get through difficulties in life so they don't lose their courage."