NYC Explosion Obliterates Church, Killing at Least 5 Members of Congregation
A storefront church in East Harlem lost its building and at least five of its members in Wednesday's gas leak explosion.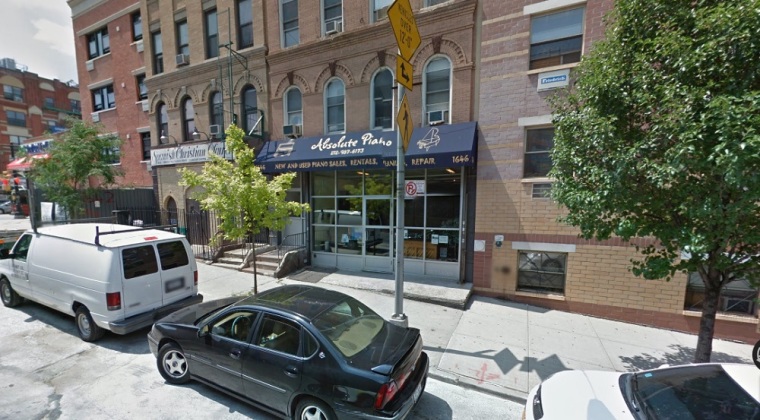 Spanish Christian Church, which celebrated its 80th anniversary in 2013, not only occupied the first level, but also had apartments above the church where many of its 60 members lived.
Five of the seven confirmed dead attended the small congregation, Thomas Perez, the church's pastor confirmed to the New York Daily News. Five people are still missing, while nearly 60 people have suffered broken bones, hearing loss, and cuts and scrapes related to the explosion.
"I have no words to explain, but I know that everything is in God's hands," Perez said at prayer meeting with church leaders. "We believe that they are in a better place. No more suffering, that's what we believe so that it will give us some comfort."
Members of the congregation intend to raise money for the victims' families at Sunday's service, while their pastor arranges funerals and meets with the insurance company, reported The Associated Press.
Two other casualties, Griselde Camacho and Carmen Tanco, were members of Bethel Gospel Assembly, which is located several blocks from the site of the blast, reported The Wall Street Journal.
Associate pastor Gordon Williams told the AP that Tanco, 67, was a dental hygienist who had traveled on church sponsored medical missions trips to South Africa, the Dominican Republic and Nigeria.
Although Tanco lived by herself after her husband died, Marisela Frias, her niece, said that her aunt hardly lived a solitary life.
"She would walk around and knock on doors and talk to everybody. She was surrounded by people," said Frias.
Frias also said that Tanco was known for being "sassy" and "told it like it was." When serving as a deaconess one Sunday at Bethel Gospel Assembly, Tanco refused to wear her uniform, informing someone who had questioned her judgment that, "God don't care if I have the full uniform or not. It's hot outside. Leave me alone and let me do my job."
Camacho, 45, was a security officer at Hunter College, who also ran PowerPoint during Bishop Carlton T. Brown's sermons. She was also remembered as an avid fan of Joyce Meyer and Joel Osteen and led efforts to serve the less fortunate in her community.
The mother of a teenage son who also lived with her own mother, Camacho was close with her family.
"She wanted [her son] to become a good man. It was really her and him. She wanted him to go to college and live a good life and go further than she did," Mickele Macon, a friend of Camacho, told WSJ.
A gas leak led to an explosion that rocked the two mixed-used buildings in Upper Manhattan at 9:30 a.m. Wednesday. The buildings collapsed at 10:30 a.m., leaving debris and rubble in the streets, and a five alarm fire that took firefighters hours to extinguish.