NYTimes Misrepresents Research Showing Health Benefits of Marriage, Harvard Scientist Says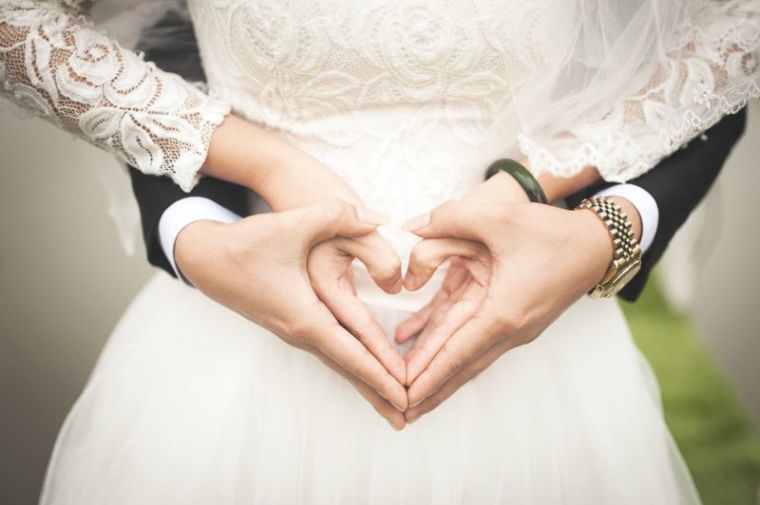 The nation's most prominent newspaper has misrepresented the findings of new research that reveals the many health benefits of marriage, according to a leading professor of epidemiology at Harvard University.
In a May 25 New York Times editorial titled "Get Married, Get Healthy? Maybe Not," psychologist Bella DePaulo cast doubt on the idea that marriage is linked with all-around better health, lower rates of depression, and greater well-being. She did so while referencing a recent Swiss study called "The Ambiguous Link between Marriage and Health: A Dynamic Reanalysis of Loss and Gain Effects," ultimately concluding that modern society should welcome the fact that the research suggests marriage is not a "magical potion" for happiness since its association with positive health outcomes is supposedly not present.
But the Swiss study she cites actually says much more than what she led readers to believe.
Writing on the website of the Institute of Family Studies Tuesday, Tyler J. VanderWeele, a professor in the departments of epidemiology and biostatistics at the Harvard School of Public Health, called the article a "piece of poor and selective reporting that completely ignores the overall state of the research" on the subject. The "hubris" that the author displayed was "remarkable," he said, noting that she leapt to conclusions that the study does not warrant.
In fact, "the study begins by reporting that entry into marriage for unmarried men and women is associated with subsequently lower depression, while divorce is associated with subsequently higher depression," VanderWeele explained.
"The study also notes even larger effects of moving into marriage on increasing life satisfaction, as well as larger effects of divorce on decreasing life satisfaction."
Yet The New York Times evades this and focuses on "self-rated health" results, he asserted.
Marriage yields slightly worse self-rated health outcomes compared to permanent singleness, and divorce is linked with worse self-rated health compared to being married, according to this study's measures. But "self-rated health" and actual health measures are not the same thing and are reached by different methodologies.
Someone who gets married and has children soon thereafter might get less sleep, exercise less often, gain some weight, and then score "self-rated health" lower, VanderWeele noted.
"[H]aving been married for three years with an 18-month-old son, I also speak from my own experience."
VanderWeele is also a faculty affiliate of the Institute for Quantitative Social Science and the director of the Ivy League school's Integrative Knowledge and Human Flourishing and has conducted research of his own on the matter.
"If one examines more objective measures studied elsewhere in the research literature, marriage is in fact protectively associated with more objective health measures," he said.
In a research paper he published that drew upon data from a comprehensive study that tracked 74,000 participants for 16 years, his findings showed that "marriage was associated with 14% lower mortality during the following 16 years even after controlling for numerous social, demographic, and baseline health variables."
Meanwhile, a broad range of social science studies corroborates that marriage is a net positive in health terms.
"The existing research indicates that marriage is associated in longitudinal studies with higher life satisfaction, greater affective happiness, better mental health, physical health, and longevity, even controlling for baseline health," VanderWeele said.
"It's also linked to higher level of personal growth, a reduction in crime for those at high risk, higher levels of meaning and purpose in life, higher levels of positive relationships with others, higher levels of perceived social support, and lower levels of loneliness, and better financial outcomes, even controlling for baseline financial status and education."