Obama, Clinton Celebrate 100 Years of Planned Parenthood; Russell Moore Condemns 'Culture of Death'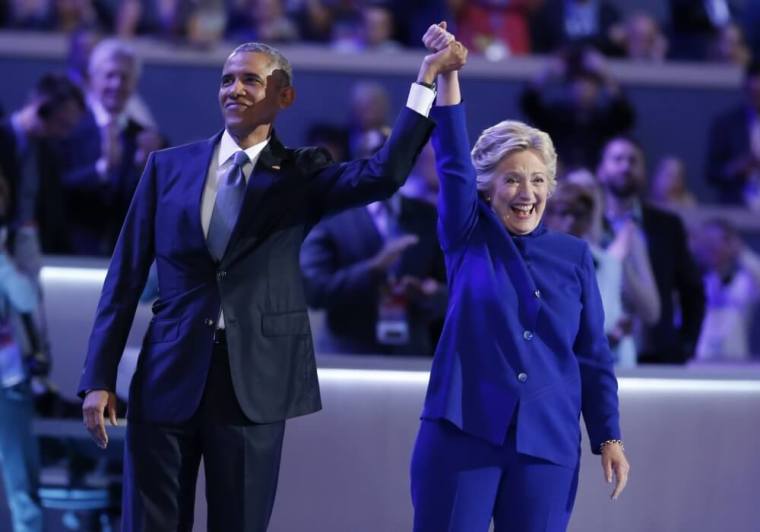 While major Democratic voices such as President Barack Obama and 2016 nominee Hillary Clinton have been celebrating Planned Parenthood's 100th year anniversary, evangelical leaders such as Russell Moore have warned that America still has a long way to go to fight for human dignity.
"For a century, Planned Parenthood has been a force for the culture of death, beginning with its start as a racist, social Darwinist institution," Moore, who is the president of the Ethics & Religious Liberty Commission of the Southern Baptist Convention, told Baptist Press. "It has been exposed even further in recent years as a trafficker of human bodies for financial gain.
"Though the pro-life movement has made some remarkable gains, this landmark for the abortion lobby's biggest institution is a reminder of how far we still have to go for human dignity," he added.
The largest women's services and abortions provider in America has backed Clinton for president, and in turn has been receiving congratulatory messages following its 100th anniversary on Sunday.
"From birth control to cancer screenings, Planned Parenthood has provided care for millions. That's worth celebrating — and protecting," Clinton tweeted on Sunday, and highlighted her own words from August 3, 2015, where she said: "I'm proud to stand with Planned Parenthood. I'll never stop fighting to protect the ability and right of every woman in this country to make her own health decisions."
In a follow up post, Clinton pointed out that her Republican rival Donald Trump has vowed to defund PP, and argued that what this means is that Trump wants to "attack millions of Americans."
Obama meanwhile wished for another 100 years of PP, and wrote on Twitter:
"For a century, Planned Parenthood has made it possible for women to determine their own lives. Here's to another #100YearsStrong."
Moore tweeted that one way Christians can oppose the abortion culture in America is to recognize that Jesus Christ is behind every child, and linked to an article of his from August posted on Crossway entitledm "Why Planned Parenthood and the Kingdom of Christ Are at Odds."
"Not every believer will stand praying outside an abortion clinic. Not every believer will take a pregnant teenager into his or her guest bedroom. Not every believer is called to adopt children," Moore argued there.
"But every believer is called to recognize Jesus in the face of his little brothers and sisters when he decides to show up in their lives, even if it interrupts everything else."
Other Christian voices, such as Natalie Brumfield, the Bound4LIFE Birmingham Chapter Leader, have also strongly condemned PP on its anniversary.
"This Sunday, October 16, will mark 100 years of Planned Parenthood — a century of the dark, twisted ideals and principles they were founded on, and still fully operate within," Brumfield wrote in an Op-Ed for The Christian Post on Sunday.
"People are actually celebrating this morbid anniversary without understanding what they are celebrating. (If they did, they would know Halloween would be a more fitting day,)" she added, before tracing PP's history in the early 20th century to its founder's ties with racism and support for Nazism.