Obama Vows to Use Executive Action for Immigration Reform; Republicans in Uproar Over President Bypassing Congress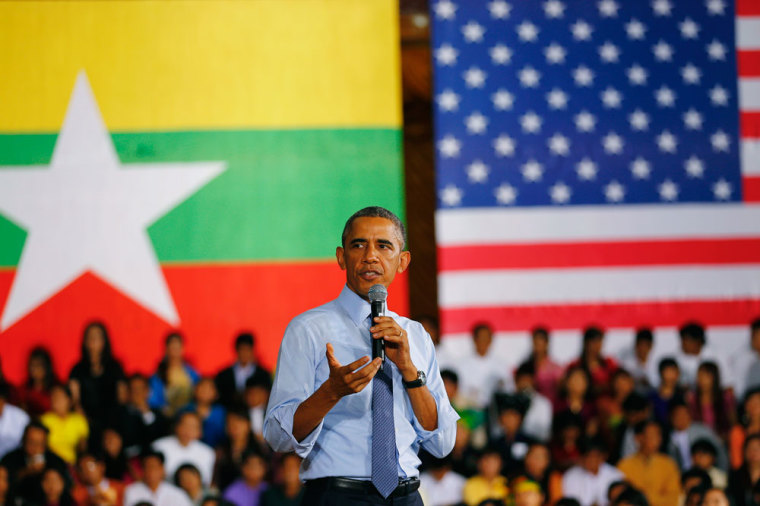 President Barack Obama has announced that despite GOP warnings, he will be pushing on with executive action on immigration reform. The president said that Congress has failed to act on immigration for over a year, leaving him with no choice but to act on his own.
"There has been ample opportunity for Congress to pass a bipartisan immigration bill that would strengthen our borders, improve the legal immigration system and lift millions of people out of the shadows," Obama said on Friday at a news conference during a visit to Myanmar.
"I said that if in fact Congress failed to act, I would use all the lawful authority I possess to try to make the system work better," he added, according to BBC News. "And that's going to happen before the end of the year."
The Senate, controlled by Democrats at the time, passed a comprehensive immigration bill in 2013, but the Republican-controlled House refused to put it up for a vote.
Republicans, who recently won the midterm elections and took control of Congress, have opposed any plans for executive action.
House Speaker John Boehner said that "we're going to fight the president tooth and nail if he continues down this path," while incoming Senate Majority Leader Mitch McConnell has urged Obama to "work with us to try to find a way to improve our immigration system."
A White House official told CNN that the president's plan for immigration reform will include protection both for American-born children and their undocumented immigrant parents.
The Obama administration has said that the content and the timing of the plan won't be set in stone until the president returns from his Asia trip, though an anonymous official suggested that the executive order bypassing lawmakers could be signed by next week.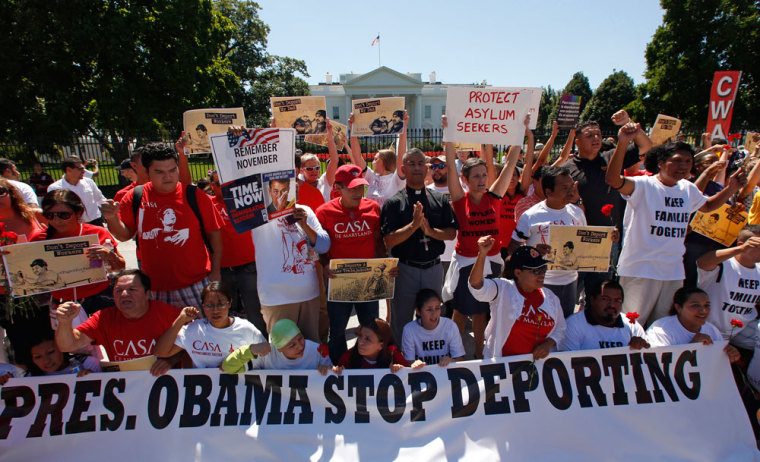 GOP lawmakers are meanwhile deciding what to do about the pending executive action on immigration. A letter signed by 50 House Republicans on Thursday stated that a provision needs to be added by Congress limiting executive action to the government funding legislation for fiscal year 2015, which would limit Obama's ability to act alone on immigration reform.
"President Obama has spoken publicly and privately about his intentions to use executive action to create these work permits for those who are here illegally. This would be in direct violation of U.S. law," the letter said. "As you know, the Congress has the power of the purse and should use it as a tool to prevent the president from implementing policies that are contrary to our laws and the desire of the American people."
Rep. Matt Salmons, R-Ariz., who organized the letter, told Fox News that lawmakers need to "come together and speak clearly and forcefully that doing this unconstitutional act would be a mistake, and you do it, there won't be funding for it." He continued: "Members are going to decide for themselves whether or not it is something they want to fall on the sword over."
McConnell has warned that executive action on immigration would "poison the well" for Democrat-Republican cooperation, he also said that he will be fighting against government shutdown because of this situation.
"There's a lot both parties can accomplish together over the next couple years. I hope that happens. I'm optimistic. But working together requires trust," McConnell said at the Senate.
"I think President Obama has a duty to help build the trust we all need to move forward together, not to double-down on old ways of doing business. That's why I think moving forward with unilateral action on immigration he's planned would be a big mistake."
A number of Evangelical groups have also spoken out about the issue in light of the midterm elections, and urged Republicans and Obama to work together for an immigration plan that is fair both to immigrants and the rule of law.
"With victories around the country this election and 2016 around the corner, Republicans now have a golden opportunity to present a clear vision on immigrants and immigration in America," said Galen Carey, vice president of government relations at the National Association of Evangelicals, in a statement to The Christian Post last week.
"They should capitalize on the moment and propose legislation that would modernize an antiquated immigration system and offer a workable plan that respects both immigrants and the rule of law that keeps families together, and that grows our economy," Carey added.