Obama's $500 Million Price Tag to Arm, Train Syrian Rebels, Raises Concerns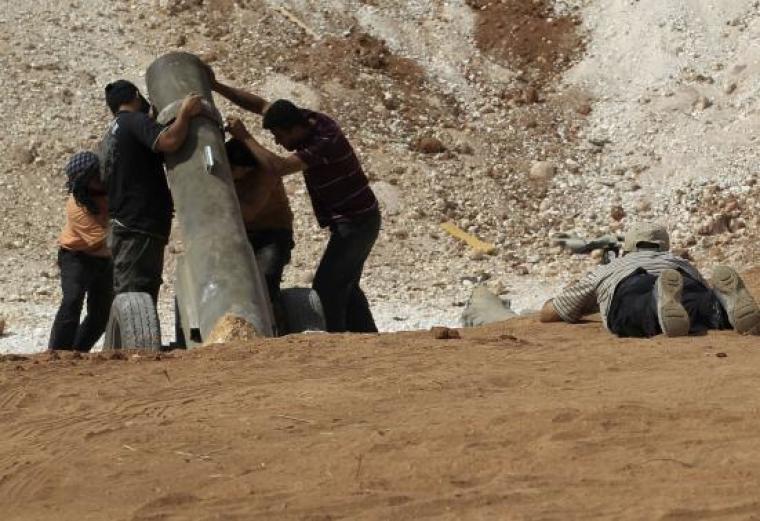 Sen. Joe Manchin, D-W.Va., raised doubts Tuesday about Obama's $500 million dollar plan to support and train about 5,000 Syrian rebels.
In a Senate Armed Services Committee Hearing, Manchin told Defense Department officials that he can not justify the U.S. spending over $100,000 per rebel when U.S. military aid in the Middle East over the last decade has not helped to stabilize the region at all.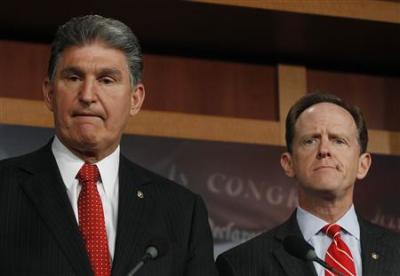 "I'm just saying our past performance for the last 13 years in that region hasn't given us the results," Manchin said. "We took out Saddam [Hussein], we thought that would change. Iraq is in worse shape. We took out [Muammar] Gaddafi. We thought that would change. It got so bad in Libya, we've had to pull out our own embassy and our own people in our embassy. These barbaric dictators are unbelievable. But, it seems like that's what rules. If it's not one. It will be another."
Speaking with Secretary of Defense Chuck Hagel, and Gen. Martin E. Dempsey, chairman of the Joint Chiefs of Staff, as they testified before the committee, Manchin clamored on the $1.6 trillion the U.S. has spent in the wars in Iraq and Afghanistan and distinctly pointed out the $20 billion the U.S. spent to build an Iraqi army which did nothing to help build stability and democracy inside its borders.
"And, the first time they were tested they turn, tailed, and ran, turned over the arsenal that we equipped them with. Now, it is being used against us," Manchin said. "The only thing that I know that we are short of is that training and those weapons will be used against us at some time in the future … If it is that quickly undone what we have spent, how can I go home to West Virginia and make sense out of this at all."
Hagel responded by pointing to successes that the Iraqi forces and Kurdish Peshmerga forces have had against ISIS with the help of U.S. support.
"We are not going to have ground forces on the ground to do it for them. As you said, it should be the people of that region," Hagel said. "As the chairman noted, the Peshmerga, the Iraqi security forces have been able to get back on the offensive with our assistance."
Although the Pentagon says these U.S.-vetted rebels would train at a facility in Saudi Arabia, Ammar al-Wawi, a commander within the Free Syrian Army, told Reuters that he doesn't feel that the rebels need training. He said they just need more powerful weapons and fears that the weapons received as a result of Obama's plan are not going to be the weapons needed to defeat ISIS.
"We don't really need more training. And we have enough soldiers. What we need are quality weapons," Wawi said. "We need anti-aircraft weapons. We need anti-tank weapons. If we don't get those, we can't win, no matter what the United States does," Free Syrian Army Commander known as Wawi told Reuters.
Richard Haass, a former State Department official and current president of the Council of Foreign Relations, told Reuters that it would take years for the U.S. to build a reliable Syrian rebel ground force.
"It is divided. It is weak," Haass said. "Any effort to build it up would take years, and I don't think we'd have much to show for it."
Skeptical of the rebels, Manchin asked how 5,000 rebel troops will be convinced to stop fighting in the Syrian civil war and turn their focus on a group of extremists that have not only helped the rebels fight against President Assad's regime, but are essentially fighting the "same religious war".
"As long [Assad] is able to remain there, he is fighting the same people that we are asking the people to train to fight that we are going to spend $500 million," Manchin said. "It makes no sense to me and I can't sell it. I've tried but you can't sell this stuff when no one believes the outcome will be any different."