Oculus VR Exclusives are Playable on HTC Vive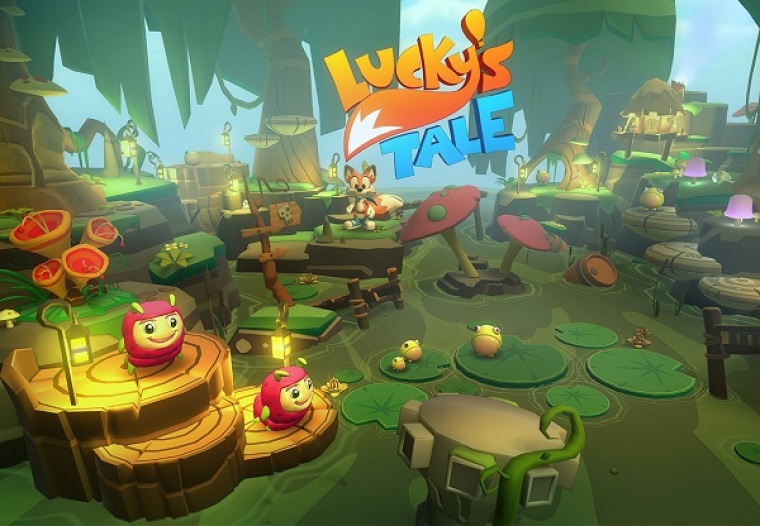 Facebook's Oculus Rift shipped with the promise of exclusive games, which means they can't be played on other VR devices like its competitor, the HTC Vive. However, a series of patches called "Revive" is making it possible for Vive owners to play Oculus VR exclusives like "Lucky's Tale."
Redditor CrossVR created Revive, which is available at github. The unofficial patch is "a proof-of-concept compatibility layer" between Oculus' software development kit and Valve's OpenVR. It works by "reimplementing functions from the Oculus Runtime and translating them to OpenVR calls." In other words, it "spoofs" the Oculus Rift being plugged in while using a Vive and still requires running the Oculus store to boot up games, explains Digital Trends.
The creator of the patch says it currently supports two games, "Lucky's Tale" and "Oculus Dreamdeck." However, Ars Technica confirms the patch works with other games that use Unity and Unreal engines. The publication, as well as other Vive users, reports smooth performance despite some controller issues.
Oculus has said in the past that its games aren't hardware exclusive but rather store exclusive or compatible with the store only. But the new patch makes it clear that there's really no technical hindrance to bringing Oculus games to the HTC Vive. The only question that remains is who's responsible? Apparently, neither Oculus nor Valve want to take the mantle.
Last month, founder Palmer Luckey explained on Reddit that Oculus can only extend their SDK to work with other VR headsets with the manufacturer's go signal, suggesting it's Valve and HTC's fault. However, Valve maintains that anything Oculus or others need to work with Vive is documented in its OpenVR APIs which are freely available.
Oculus' push for exclusivity has been controversial. While HTC's software hub SteamVR can be accessed by Oculus, the latter's Oculus Home isn't compatible with the Vive. It remains to be seen what Facebook and Oculus' response to the patch will be.