Ohio Supreme Court Upholds State Order Closing Two Abortion Clinics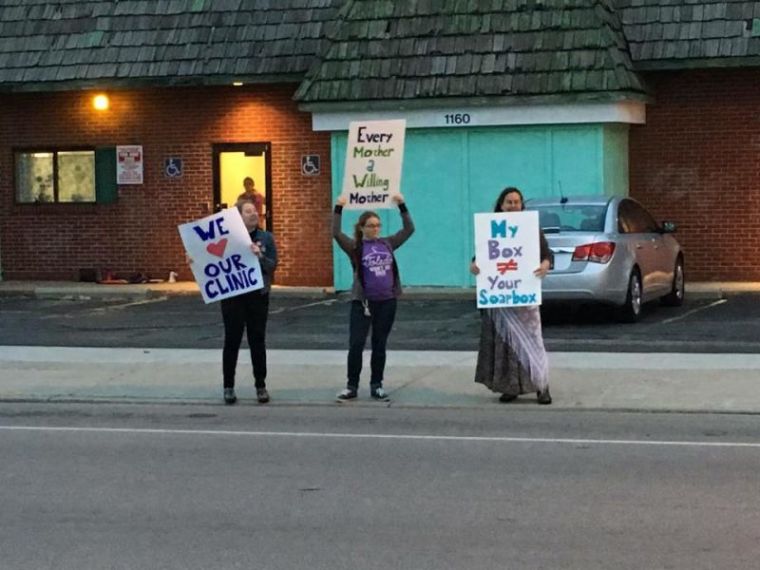 The Ohio Supreme Court has ruled against two abortion clinics seeking to strike a 2014 order closing them down for violating state regulations.
In a 5-2 ruling released Tuesday, the high court upheld the shuttering of Capital Care of Toledo due to its failure to adhere to a state regulation in which surgical abortion clinics had to have a written transfer agreement with a nearby hospital.
Known as Capital Care Network of Toledo v. Dept. of Health, the court released a "slip opinion" on Tuesday that is subject to final revision before being officially published.
"The order of the Ohio Department of Health revoking the health care facility license of Capital Care Network of Toledo is supported by reliable, probative, and substantial evidence and is in accordance with law," read the slip opinion copy.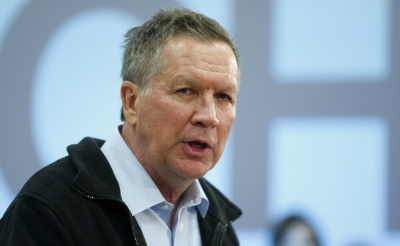 "Capital Care operated without a written transfer agreement for a period of five months and its subsequent agreement with the University of Michigan does not satisfy the Ohio Administrative Code requirement to establish and maintain written transfer agreements for patients in emergency situations."
In a separate decision also released Tuesday, the state supreme court also ruled against Preterm-Cleveland Inc., arguing that the abortion service provider lacks the standing to sue Ohio over its clinic regulations.
In 2013, Ohio Governor John Kasich signed a biennial budget bill which mandated among other things that surgical abortion clinics had to have a written transfer agreement with local hospitals.
By 2014, the Ohio Department of Health was taking action against assorted clinics for various regulations issues, including Capital Care Network of Toledo and Bedford Heights Planned Parenthood, the latter being fined $25,000 following a state inspection.
"ODH said that a container of unidentified pale yellow liquid was found in a cabinet during a March inspection," reported ABC News Channel 5 at the time.
"The facility said in a statement that it was a cleaning solution and that it addressed the issues the ODH shared in March, upgraded its facilities and plans to respond to the findings."
Jessie Hill, volunteer attorney for the ACLU of Ohio, which represents Preterm, took issue with the Tuesday ruling, as well as the process through which the 2013 regulations were passed.
"These abortion restrictions were slipped into a 3,000 page budget bill at the last minute with no public comment. This is a blow to government transparency and women across Ohio will suffer as a result of this decision," stated Hill.
Pro-life groups including Americans United for Life celebrated the Ohio Supreme Court's decisions, stating that they are a win for sensible regulations.
"For years, the abortion industry has vociferously argued that it should be granted an unmerited exemption from standards routinely applied to other facilities performing invasive surgical procedures, as well as an exemption from the comprehensive inspections required of such facilities," stated AUL.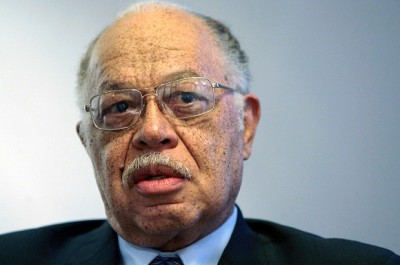 "The Ohio Supreme Court has rejected that argument and has correctly decided that abortion centers should be held to the same standards as all other ambulatory surgical centers in the state."
Over the past several years, multiple states have attempted to pass increased regulations of surgical abortion clinics, including efforts to hold them to the same standard as hospitals.
This has partly come in response to the Pennsylvania abortion provider Kermit Gosnell, who was convicted in 2013 of several counts including first degree murder in the deaths of three babies, involuntary manslaughter in the death of a woman, and 21 felony counts of illegal late-term abortion.
The unsanitary and unsafe conditions of Gosnell's abortion facility, revealed during the trial, which received much media coverage, led to a renewed urgency in many state legislatures to regulate abortion facilities. Critics have argued, as they did in Ohio, that these regulations are intended to shut down abortion facilities. 
In June 2016, the U.S. Supreme Court ruled 5-3 against a similar law in Texas, concluding that law's demand that abortion providers have hospital admitting privileges and that clinics be regulated as surgical centers violated the U.S. Constitution.
"We conclude that neither of these provisions offers medical benefits sufficient to justify the burdens upon access that each imposes," wrote Justice Stephen Breyer for the majority.
"Each places a substantial obstacle in the path of women seeking a previability abortion, each constitutes an undue burden on abortion access ... and each violates the Federal Constitution."