Oklahoma Megachurch LifeChurch.tv Cleans Up Tornado-Ravaged Backyard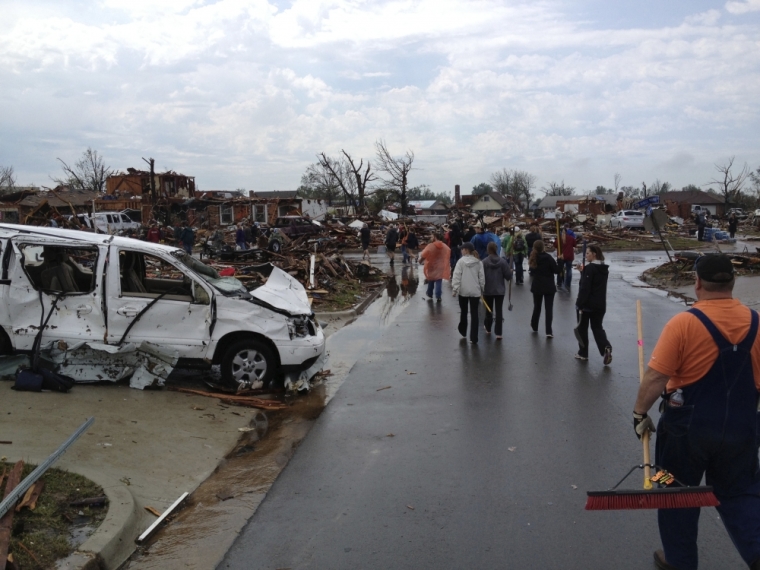 One of the largest churches in America, Lifechurch.tv, with campuses throughout Oklahoma, including two in Oklahoma City, reached out to local residents to spiritually minister and offer physical relief to them after last Monday's devastating EF5 tornado churned through the center of the state.
"Four children whose families are part of LifeChurch.tv were amongst the fatalities of the Moore tornado," Lori Bailey, director of communications for LifeChurch.tv, told The Christian Post on Tuesday. In total, 5,300 people in the area fall within the LifeChurch.tv community, and the church reported contacting 1,500 families over the phone following the twisters.
"As we make contact, we have learned of 82 families within our church whose homes have been lost," Bailey shared via email. The church, which also has campuses in Florida, New York, Tennessee, and Texas, reported working with "about 150 families personally," assigning one contact per family.
To maximize its services, Lifechurch.tv also reached out to other ministries, including Samaritan's Purse, a non-denominational evangelical humanitarian organization best known for its "Operation Christmas Child," which involves sending shoeboxes packed with non-perishable toys and school supplies to third world countries. The two organizations teamed up to "mobilize volunteers to serve with them in debris removal."
"Mostly what we're doing is debris clean up," Brent Graybeal, program manager for Samaritan's Purse, told CP. Nevertheless, their volunteers have ministered to "both the physical and the spiritual and emotional needs of the community."
"They actually go out to meet the homeowners and the volunteers," Graybeal added. "They're here to listen and to pray with them."
After the tornadoes, Samaritan's Purse arrived as quickly as they could, reaching out to homeowners by last Wednesday. "We were here in less than 24 hours on the ground, meeting with churches and local governments," Graybeal noted.
As of Tuesday, Samaritan's Purse reported more than 600 volunteers will have helped and worked with over 50 people. "For many of them, this has been their darkest hour and we're here to be a light to shine for Christ," he said. In the past week, Samaritan's Purse has logged "over 5,000 hours of service."
In addition to Samaritan's Purse, LifeChurch.tv has worked with Feed the Children, an international non-profit Christian organization providing food, clothing, school supplies, medical equipment, and other necessities to those in need. "Last week, LifeChurch.tv transported supplies donated at our OKC Metro campuses to Feed the Children," Bailey shared.
Also, LifeChurch. tv worked with Frontline Church to recruit 400 volunteers to help clean up the Moore cemetery in preparation for graveside services.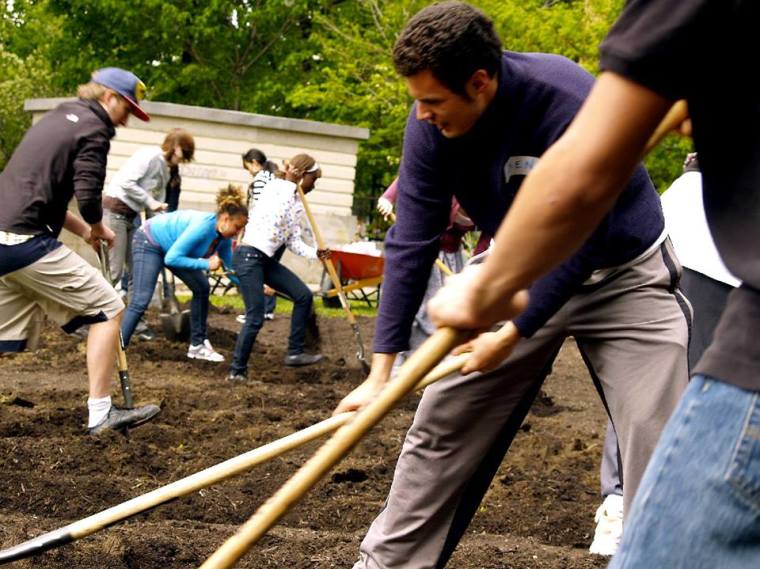 Last Wednesday, just two days after the tornado, the South Oklahoma City campus of LifeChurch.tv held a "RESTORE MOORE" family night for the communities of Moore and South Oklahoma City. "Planned as a night of prayer, hope, and restoration, the evening included a candlelight vigil, prayer for the community, messages from several pastors, and opportunities to hear from the community about how we can best meet their needs," a LifeChurch.tv statement explained.
In the past weekend alone, the church reports that thousands of its congregants have helped out with tornado relief, not only in hardest-hit Moore, but also in Shawnee, Luther, and Carney.
LifeChurch.tv has nearly 50,000 people attending in 15 locations each weekend in five states (Oklahoma, Texas, Tennessee, New York, and Florida) for Sunday services. Also, "tens of thousands of individuals from nearly every country in the world attend Church online weekly at http://live.lifechurch.tv/."
Headquartered in Edmond, Okla., the church plans to continue to serve the tornado-battered communities.
The church group is still receiving donations online at www.lifechurch.tv/relief.